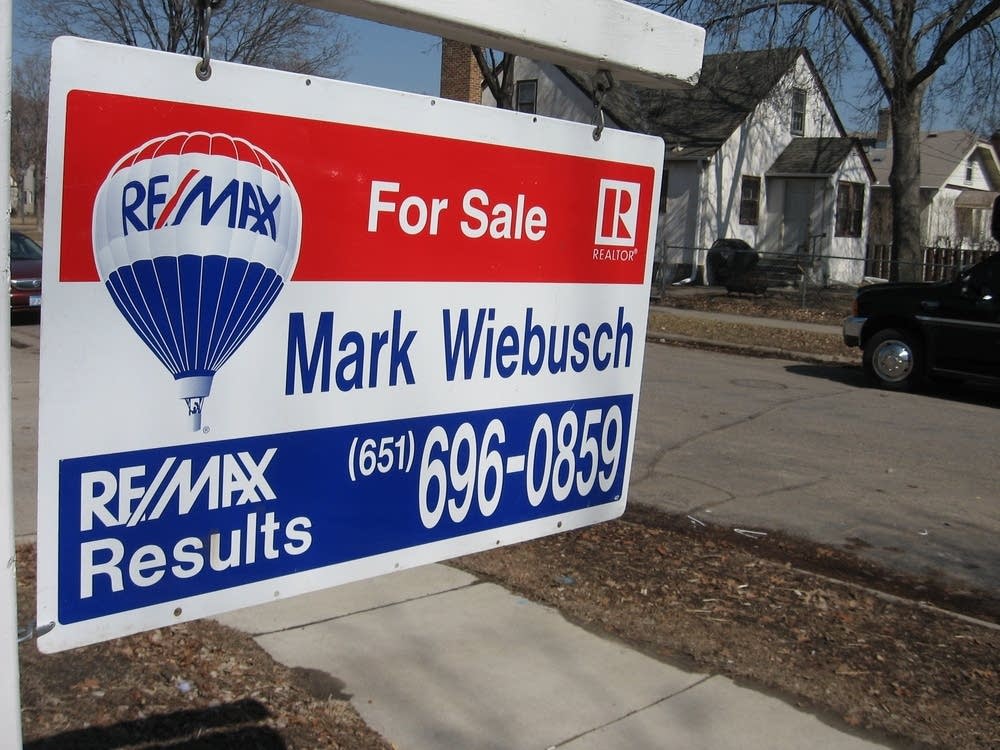 The Twin Cities real estate market saw a 20 percent increase in home sales last month compared to June of last year.
In June, 4,764 homes sold, compared to 3,969 a year ago, according to reports from Twin Cities area realtors associations.
However June's sales dropped slightly from May, when the tally is adjusted for seasonal variations.
The seasonally adjusted figure, as calculated for MPR by the Minnesota Department of Employment and Economic Development, shows June sales of 3,423, down from 3,479 in May.
The median sales price continues to fall from last year's levels, but has been rising from the low of last February.
The June median sales price of $173,500. That's a decline of 15.4 percent from last year's level of $205,000. However, last month's figure is up from $150,000 seen last February.
One important indicator showed improvement again in June.
Sales of troubled properties, known as lender-mediated, continue to decline as a portion of total sales.
Lender-mediated sales include foreclosures and transactions in which the lender agrees to accept less than the current mortgage balance.
In June, those sales represented 41 percent of the total. That was the second month in which lender-mediated transactions represented less than half of all closed sales.
In February, they reached 61 percent.
"Having 41 percent of our sales be foreclosures and short sales is still too high, but it's an improvement from six months ago," said Steve Havig, president of the Minneapolis Area Association of Realtors.
The prices of lender-mediated homes have started to tick up. That could be the result of first-time homebuyers entering the market to take advantage of an $8,000 tax credit that's part of the federal stimulus package.
The median price of lender-mediated homes sold in June reached $124,025, up from $119,900 in April.
The median price in traditional home sales was $210,000, slightly shy of the average over the previous five months.
According to the Minneapolis Area Association of Realtors, there are 7.3 months of supply available on the market. That indicator has been falling back down towards a balanced market of 5 to 6 months of supply.