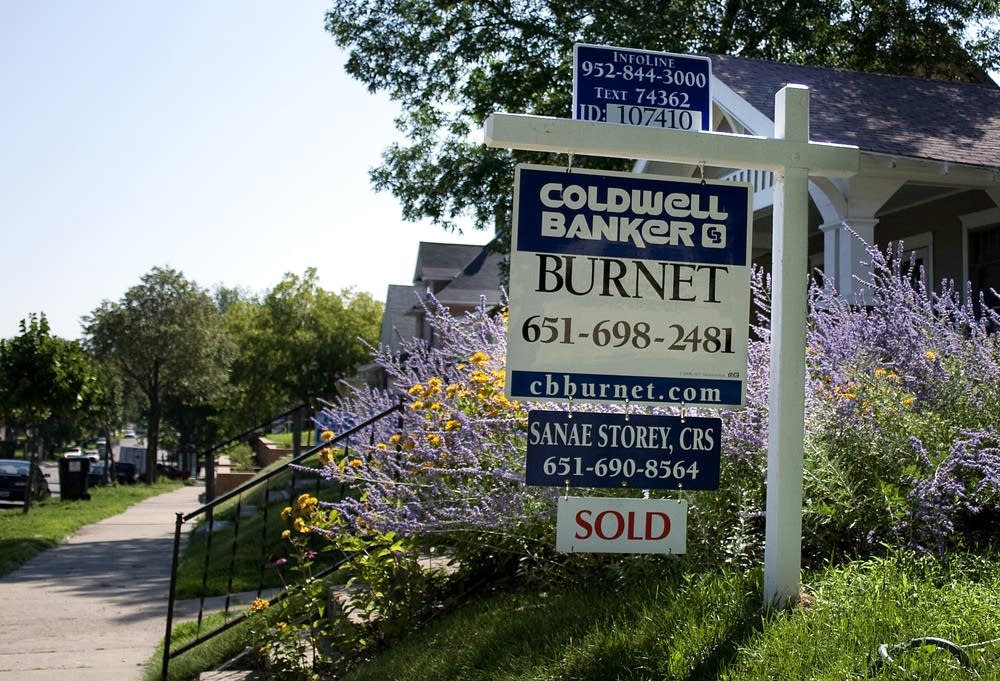 Twin Cities home sales showed continued improvements in July, according to data released Wednesday.
The supply of homes kept ticking down, which means the glut of inventory is thinning out, but the market is still getting pulled down by low-priced homes. Completed home sales jumped approximately 26 percent between July 2008 and this year. Sales also increased on a seasonally adjusted, month-to-month basis, climbing 7 percent between June and July.
That's partly good news, but consider what kinds of homes have been selling.
Kerry Danelski, a 34 year-old health care worker, is buying a house on a block of nicely maintained homes. Next door, a neighbor dutifully runs a push lawnmower around his tidy yard.
Danelski's new house is mostly in good shape, but it will need a new garage and furnace, ahe hardwood floors inside need to be freed from the yellow and brown shag carpet now "imprisoning" them.
Danelski can afford to do all that work, given how little he's paying for the place.
"The house was $72,500 they were asking. It was bank-owned, and I offered $80,000," he said. "They accepted my offer," he said.
Houses like this still represent a big chunk of the Twin Cities housing market. In July, nearly 44 percent of home sales involved distressed properties. They include foreclosures and short sales, where homeowners sell their house for less than what they owe.
The share of those properties in overall sales is down from earlier this year when they accounted for a whopping 60 percent of sales, but that share did tick up slightly between June and July.
That worries economist Jeanne Boeh at Augsburg College.
"The number of lender-mediated homes out there has adversely affected the market for regular homes," Boeh said.
With so many cheap properties like foreclosures available, Boeh said, owners of traditional homes are skittish about putting their houses up for sale. So the median sales price is skewed towards the fire-sale properties. Between June and July, the median price fell slightly to $171,000.
Boeh said she expects it to slide farther.
"You have to remember the forecast is that overall prices will decline 25 to 40 percent, peak to trough," she Boeh.
In July, home prices were already down approximately 27 percent from two years ago, around the peak of the market. Foreclosures played a big role in driving those prices down. And economists, including Boeh, fear the poor labor market could force more homeowners into foreclosure.
For now, new numbers from the Minnesota Home Ownership Center show foreclosures statewide have declined. There were roughly 11,000 foreclosures in the second quarter, an 18 percent drop from the same period last year.
With fewer foreclosures, competition to buy them is getting stiffer.
Danelski bid above the asking price on the foreclosure he bought, because the other short sales and foreclosures he looked at were frequently selling for higher than the list price, and they sold fast.
"Sometimes I didn't even get to bid on the house because they'd already be gone," he said. "They'd list them on a Friday, they'd be gone by Sunday night or Monday morning."
That brisk activity may make the housing market seem normal. But until the supply of those distressed properties drops yet farther, experts say the overall market will continue to suffer.