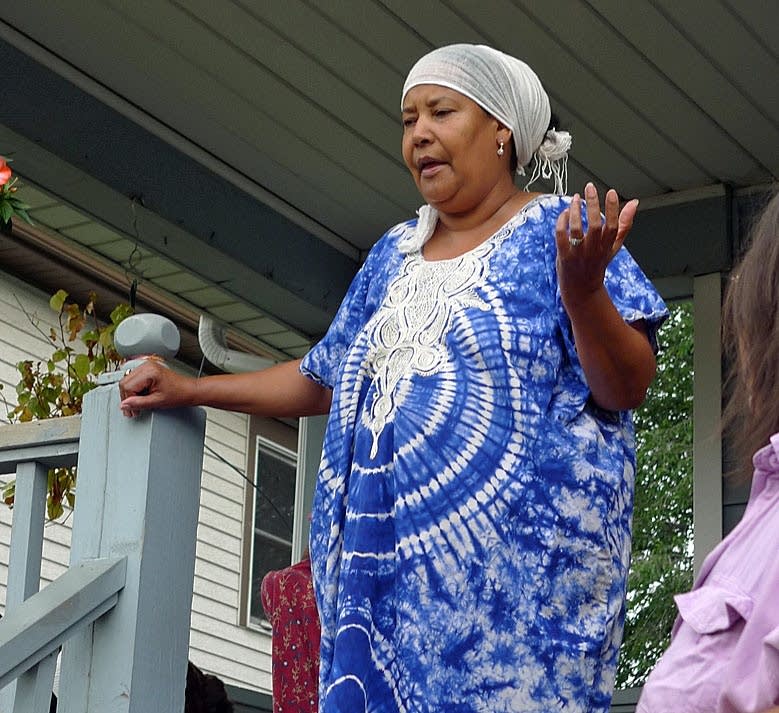 A Minneapolis woman who has vowed to resist eviction from her foreclosed home may have another shot at reaching an agreement with her mortgage lender, according to her supporters.
For weeks, Rosemary Williams and her supporters have said they want GMAC Mortgage to restart negotiations to modify her mortgage.
Jeannine Bruin, spokeswoman for GMAC Mortgage, said nothing concrete has panned out yet.
"We're discussing with the investor multiple options for the property, and have reached no decisions at this time," Bruin said in an email.
Earlier this week, Williams turned down a $5,000 offer from GMAC Mortgage to leave the home.
Williams' attorney, Jordan Kushner, said the mortgage company contacted him early Tuesday morning with that offer. Attorneys for GMAC said they would contact the police if Williams did not vacate the home.
"It's kind of like selling my soul to the devil for $5,000," Williams said at the time.
Williams, 60, has been fighting eviction for months, and two weeks ago, a deal with a local non-profit that would have allowed her to stay in her south Minneapolis home fell through.
Hennepin County Sheriff's deputies arrived at the property Friday, and ordered Williams to leave. Private locksmiths hired by GMAC Mortgage then locked the doors to the house and left the scene.
Shortly afterward, a group of supporters broke into the house and reopened the doors. About 20 people slept at the home Friday night, and have vowed to remain and engage in civil disobedience if law enforcement officials arrive to remove Williams from the premises.
Williams' house is owned by Aurora, a mortgage servicing division of Lehman Brothers, according to Bruin.
Bruin confirmed that Aurora asked GMAC to follow through with the eviction proceedings. GMAC Mortgage has been servicing the mortgage on behalf of Aurora.
Williams has lived on the same block for 55 years. Williams said she and her mother moved into her current home 20 years ago. Following the death of her mother, Williams obtained a $174,300 thirty-year adjustable rate mortgage on the property from BNC Mortgage, Inc. in August 2005. GMAC became the mortgage servicer in December 2007.
Bruin said that the mortgage company offered to remodify the loan immediately after becoming the servicer, but that "Ms. Williams could not meet the ARM payments, nor could she make the lower payments under the modification."
Williams' home was sold at a sheriff's auction in September 2008, and she received notice that she needed to vacate the property by March 30.