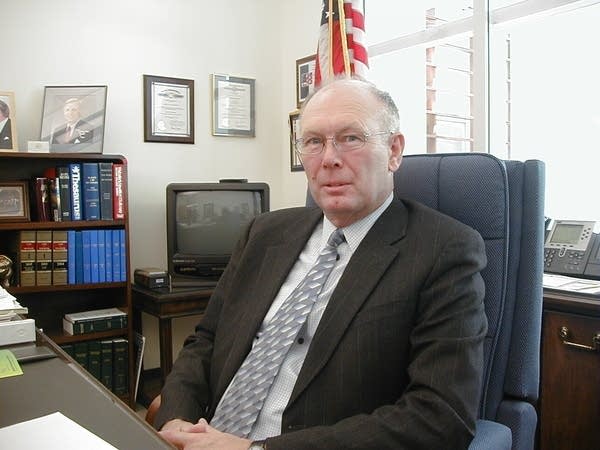 Minnesota Agriculture Commissioner Gene Hugoson said he will join Governor Pawlenty on a trade mission to Brazil later this year.
Hugoson is also traveling to China next week in an effort to market meat products.
Hugoson said international trade is critical to the survival of Minnesota farmers.
"Ninety-five percent of the worlds population lives outside of the U.S.," Hugoson said. "So we have to be looking internationally or we run the risk of dying on the vine so to speak because we can't increase food sales that much in this country. We have to do it through other means such as renewable fuels or exporting food products to other parts of the world."
He says prices for farm commodities are down sharply, while the cost of doing business remains high.
"Add to that the concern of what happens if we get higher interest rates and then that makes the whole equation look even worse," he said. "So it's sort of an issue for those folks that remember back into the 80s and think gosh are we looking at something like that again?"
Hugoson held several listening sessions around the state this week.
He said he hopes to find markets in Brazil to export Minnesota dairy products and dairy production technology.