Lawmakers get early ride on Northstar rail line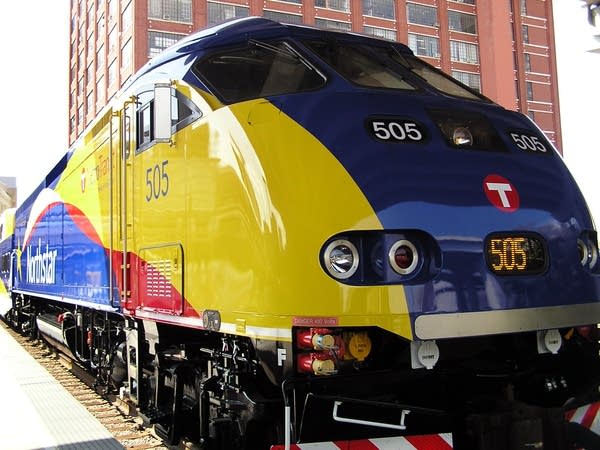 The House Capital Investment Committee took a trial run on the Northstar Commuter Rail today.
The train ride is part of a series of site visits throughout the state to prepare for the 2010 legislative session. 
Rep. Alice Hausman, DFL-St. Paul, is chair of the committee. Hausman says for about a decade, the Northstar Commuter Rail was just words on paper. She says she was pleased to see rail tracks, a station, and an operating train. 
"I think it was our first opportunity to see how close we are, that in November this particular line starts operating, and seeing how it's all going to work and how it fits together," said Hausman. "Now we are seeing the connections that Northstar makes with the Hiawatha Corridor."
Hausman says the Northstar rail is complete, and operators will focus on fine-tuning the line's operation before its grand opening. 
Last week, the committee toured the Red River Valley to see how flood mitigation dollars are being used. It'll finish up its tour in November in the Twin Cities.
Gallery
1 of 1