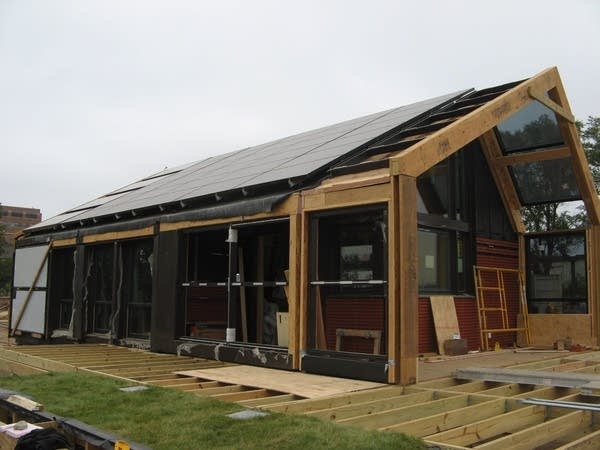 Today on the St. Paul campus of the University of Minnesota, you can take a look at a fully-equipped house that is powered entirely by solar energy and is designed to use less power than it generates.
Later this month, the house will be taken apart and shipped to Washington, D.C. where it will be reassembled on the National Mall for the U.S. Department of Energy's Solar Decathlon competition.
The house, which was designed by students at the university, will compete against 19 other schools in ten categories. Ann Johnson is the project manager. She took Morning Edition host Cathy Wurzer on a tour of what her team is calling the ICON house.