Tom Petters' attorney says he will prepare an appeal of the Twin Cities businessman's guilty verdict. Jurors found Petters guilty Wednesday of all 20 counts of mail and wire fraud, conspiracy and money laundering.
The verdict came during the jury's fifth day of deliberations. Prosecutors say Petters ripped off investors for billions of dollars, and he could face life in prison for his crimes.
Federal prosecutors thought they had an overwhelming case against against Petters. Hours of "gotcha" tape recordings, hundreds of incriminating e-mails, faxes and damning testimony from Petters' employees, business associates, fraud victims and others.
Assistant U.S. Attorney John Marti said jurors reached a conclusion that was inevitable -- that Petters masterminded a more than decade-long fraud that ripped off investors for more than $3.5 billion.
"The jury's verdict, I think, speaks clearly," said Marti. "Mr. Petters' company was a fraud, and Mr. Petters was his company. And we are grateful that the jury has returned guilty verdicts on all counts of the indictment."
Investors thought their money was being used to help Petters buy TVs and other consumer electronics and then sell them at a fat profit to retailers like Costco. But the deals were shams. The goods didn't exist.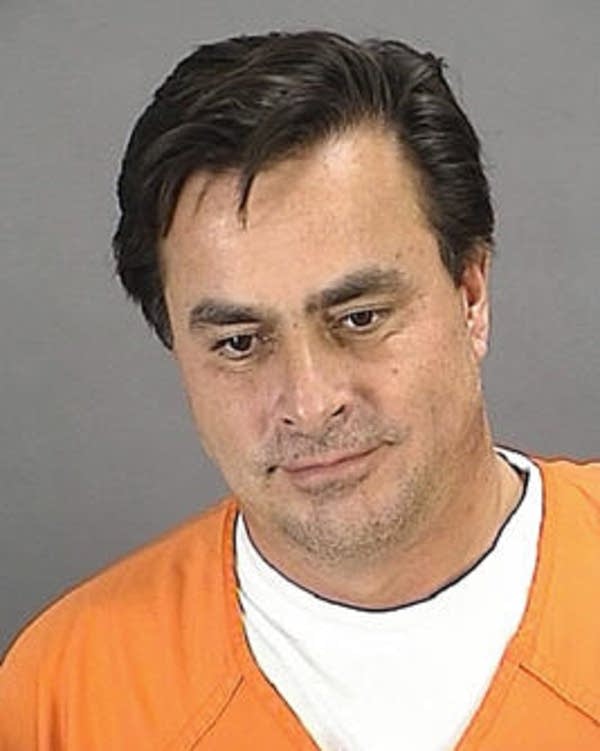 Some early investors made money. But investors who got in more recently were burned as the scheme unraveled.
Prosecutors charged Petters used hundreds of millions of dollars from the scam to live the life of a corporate tycoon and support his many businesses. He also used the money to buy companies such as Fingerhut, Sun Country Airlines and Polaroid.
Prosecutors said they weren't surprised jurors took five days to reach a verdict. The trial lasted about three and a half weeks. And jurors had a mountain of evidence to consider. The judge's instructions to the jury alone ran to 49 pages.
Jolyne Cross was the forewoman for the jury. She said she didn't think Petters intended to get involved in the scheme or hurt anyone. But, she said, there came a point when she and the other jurors could not deny the evidence against Petters on all 20 counts.
"It was sometime on Tuesday, maybe, when we were all going through the e-mails, and it came together for us that he was involved in the big scheme of it," said Cross. "We finally were like, 'I think it's finally the big aha,' and everyone agreed. We still deliberated, every one, one at a time, and we looked at each piece of evidence for each count, one at a time."
Juror Chris Harbaugh of Big Lake said jurors gave Petters a fair shake.
"We just made sure we thoroughly reviewed the evidence and did due diligence, as it were, and made sure Mr. Petters received a fair trial," said Harbaugh. "It was a little tense initially, but all in all I think we did the right thing."
Prosecutors learned of the fraud in September 2008 when a close Petters aide, Deanna Coleman, went to the feds and told them what was going on.
Coleman agreed to help the government prosecute Petters, hoping for a reduced sentence for herself. Coleman secretly recorded conservations with Petters and other participants in the fraud.
In one conversation played for the jury, Coleman and Petters discussed purchase orders that had been made up.
"Does Fortress know that all these POs are fake?," Coleman asked.
"F*** no," Petters responded. "They don't know they're fake."
Assistant U.S. Attorney Joe Dixon said Coleman really helped prosecutors make their case against Petters.
"We would not necessarily have been able to bring everyone to justice as we are trying to do. So, she was a critical component," said Dixon.
Five other Petters employees or business associates involved in the fraud also testified against Petters.
Dixon won't say what sentence prosecutors will recommend for Petters, only that it will be harsh.
"We obviously consider this to be the most significant financial fraud to ever to occur in the state of Minnesota," Dixon said. "And I anticipate seeking a sentence that is commensurate with that offense."
Dixon said the statutory maximum for the 20 counts overall is 350 years. Dixon said he expects a sentence in the neighborhood of 30 years to life. Petters is 52 years old.
Sentencing will occur within the next few months. Victims will be allowed to tell the court how the Petters scam harmed them.
Richard Feldman is among the investors who lost money in the Petters fraud. Feldman, who lives in California, invested with a Florida firm that just filed for bankruptcy claiming Petters defrauded it of more than $1 billion.
Feldman doubts he'll get anything back, but said he's glad Petters was convicted.
It's the proper justice," said Feldman. "The man hurt people, disrupted lives and destroyed lives. He should have his destroyed."
Petters' attorneys plan to appeal the verdict.