There isn't much room to move around in kindergarten teacher Nancy Aitken's bustling classroom.
A few years ago her class typically had 18 students. But this year, Aitken has 26, which she thinks is too many.
"Our class sizes are just rising," she said. "They seem to be getting a little bit bigger every year."
The growing number of students in Aitken's class reflects rising school enrollment across Minnesota, where school districts have seen steady increases in the last few years. A state report projects overall enrollment will rise about 7 percent over the next decade.
Enrollment in grades 7 through 12 will fall for a few more years and then begin a slight rise by 2012, according to state estimates. But grades K through 6 will see a big bump, with a total gain near 12 percent by 2019.
That hasn't always been the case. In Bemidji, for example, school enrollment has fallen by 1,000 students since 1997, a 17 percent drop. Other Minnesota school districts saw similar declines.
But over the past few years, enrollment in the elementary grades began to grow, a trend that is expected to continue.
School officials in Bemidji say the projected increase means they may have to add more classrooms or even build a new elementary school.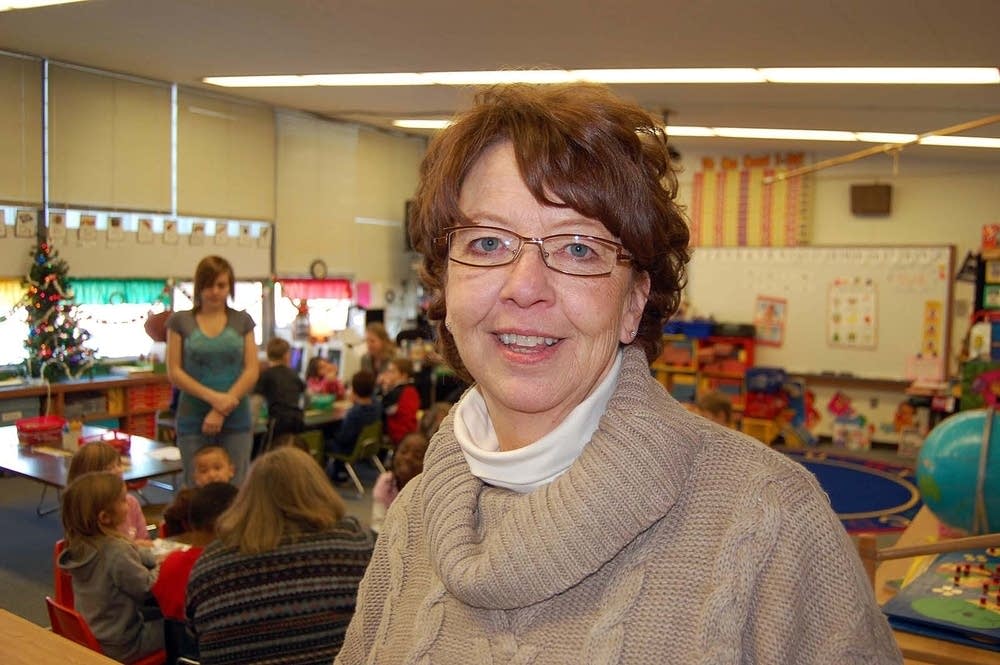 "There is no more room in this school," Aitken said. "Our school is just filled to its capacity."
That's going to put financial pressure on the district. But with each new student comes more money, as the state's education funding formula provides an average of about $6,000 per student.
Bemidji Superintendent Jim Hess said it's much easier to plan ahead for growth than it is to deal with cuts from declining enrollment.
"Our school financing is driven by enrollment," Hess said. "The more students that we have the more resources we're going to be able to have, more teachers we can hire, more text books we can buy and so on. So it's a very positive sign for the school district."
The increase in school enrollment is largely due to more babies being born. The state averages about 74,000 births each year -- about 10,000 more than in 1995, State Demographer Tom Gillespy said.
"Births have been rising since the mid-90s and are continuing to rise," Gillespy said. "Not a rapid increase, but a gradual increase until about 2024, 2025."
The growing birthrate and subsequent rise in school enrollment won't happen evenly across Minnesota, Gillespy said, as economics comes into play.
Rosemount-Apple Valley-Eagan, the state's fourth largest school district, had been losing about 200 students a year for the past decade. But with new births, enrollment is projected to increase starting in 2014.
School enrollment also has a lot to do with where the jobs are. In Itasca County, for example, the population is aging. The area is attracting more retirees and has fewer people of child bearing years.
Grand Rapids Superintendent Joe Silko said that means the number of students in his district may stabilize. But he doesn't expect it to grow. Instead, Silko said, growth will depend on new jobs and a turnover of existing workers.
"They are middle to late mature workforces," Silko said. "In other words, they're beyond the child bearing but not ready to retire. So until those work forces flip, we're not going to get an influx of new births, because when those workforces flip then we get the younger parents coming in that are having children."
Statewide, officials say the overall rise in enrollment will be expensive as it will put increased pressure on local and state coffers.
Some are also concerned about a possible teacher shortage. As school districts grow, they'll need to hire more teachers. At the same time many teachers from the baby boom generation are reaching retirement age.