Citizens get behind-the-scenes look at FBI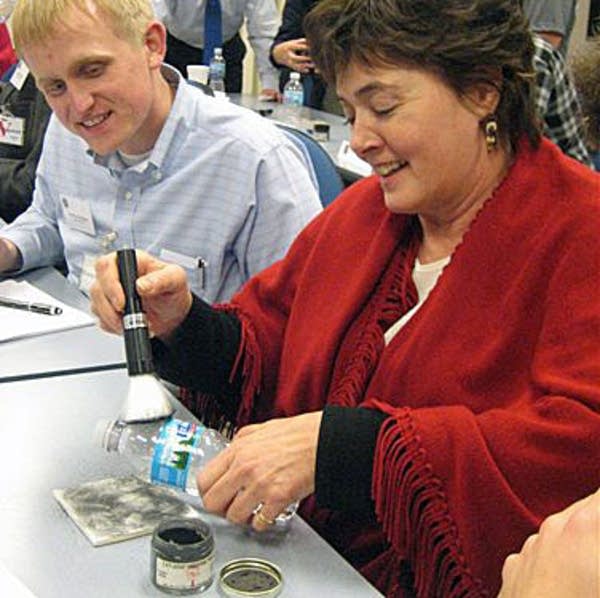 From tracking down terrorists and Internet predators to keeping national secrets from falling into the wrong hands, the FBI conducts much of its daily work on a strictly need-to-know basis.
But twice each year, a select group of community, civic and business leaders gets a peek inside the FBI's operations during a six-week Citizens' Academy class, an effort aimed at showing members of the public at least some of what the secretive agency does and how it works.
"The whole goal of this outreach is to connect with the community," said Ralph Boelter, special agent in charge of the FBI office in Minneapolis. "The more we do that, the more we build confidence in the public that we serve. I think that's important. For us to be effective in what we do, people have to have confidence in us."
All 56 FBI field offices have citizens' academies. In Minnesota, 150 people have completed the class, said FBI spokesman E.K. Wilson. Many have gone on to share what they've learned with others.
In the most recent class, which took place over six weeks in October and November, 18 students from a variety of backgrounds learned about cybercrime, counterterrorism, weapons of mass destruction, civil rights, white collar crime, and more.
Special agents talked about everything from the dangers of hostage negotiations to the arrests of three men who planned to attack the 2008 Republican National Convention.
They also addressed some of the agency's mistakes, such as the now-defunct COINTELPRO, an operation that began in the 1950s to monitor groups with communist ties but was expanded to civil rights groups, anti-war activists and others before it was shut down.
Students also learned the art of dusting for fingerprints and how the FBI tracked down Robert Hanssen, an FBI agent caught in 2001 selling secrets to Russia. In June, students will go to the shooting range and find out what it's like to fire a weapon.
The information shared in class was unclassified and dealt with cases already resolved. Even so, Jim Randall, a retired Minnesota Court of Appeals judge, said he learned more than he thought he would.
"I thought it had a lot of substance," Randall said. "It was not just all shadow. It has some meat to it."
Another student was Nimco Ahmed, a young woman active in the Twin Cities' large Somali community. She took the class because of the FBI's investigation into young Somali men who traveled from Minneapolis to join a jihad in Somalia. Many Somalis mistrust government and fear the FBI, and she wanted to learn more about how the agents work.
"I'm actually a different person than who I was before, as far as my perception of how these guys work," Ahmed said. "I didn't know anything. I kind of thought, 'Shoot, if they want you, they can get you.'
"For us to be effective in what we do, people have to have confidence in us."
"But they can't just get anybody. They can't just take somebody's passport," she said.
Ahmed said dialogue is important and she plans to use what she learned to help educate others in the Somali community. She's already spoken with one man who she said has been contacted by local agents.
"He's just an innocent young man. But he's so scared. He thought they could get him," she said. "I told him, 'Look, if you are innocent, you are innocent. ... Nobody can get you. But you can get yourself for not telling the truth.'"
Hopeful participants can contact their local FBI office and request an application, but class size is limited. An applicant has a better chance if nominated by an FBI agent or former Citizens' Academy student. Participants also must pass a background check.
Many students are people Boelter calls "connectors" - those who are active in their communities and who can help explain the FBI's mission to others.
Nancy Sabin is one such connector. As the former executive director of the Jacob Wetterling Resource Center, she has worked with the FBI on different cases, including the 2005 school shooting in Red Lake. Now, Sabin provides juvenile justice consulting to agencies and nonprofits.
"I'm excited that the FBI is trying to have outreach in the community and allow communities to get to know them too," Sabin said. "I think a lot of people have perceptions about the FBI that aren't accurate, and I think the FBI didn't mind that people had those perceptions for a long time. I think there's a concerted effort now to build the synergies that are possible between the FBI and the community. We can help them and they can help us.
"I think you're better off when you're united around certain things, especially community safety," she said.
Participants don't become agents or informants upon graduation. But many choose to join an alumni association, a nonprofit group that helps spread the FBI's message.
The Citizens' Academy in Minneapolis and its alumni association have been recognized by the director of the FBI for the alumni group's work. Among other things, it has created a mentoring program for at-risk youth and it offers Internet safety presentations.
In the Citizens' Academy itself, class lectures are given by special agents with different specialties. None of them are paid extra.
"They do it because they want to," Boelter said.
Special Agent Gina Palokangas, who works on the white collar squad, gave a lecture on the FBI's civil rights program. She said she enjoys the chance to share what she does each day, and likes interacting with students.
"When people ask questions, it might be something that we don't normally think about. You get so locked in on working the violation," she said. The feedback is "kind of nice ... it brings a new perspective to what we do."
(Copyright 2009 by The Associated Press. All Rights Reserved.)
Gallery
1 of 1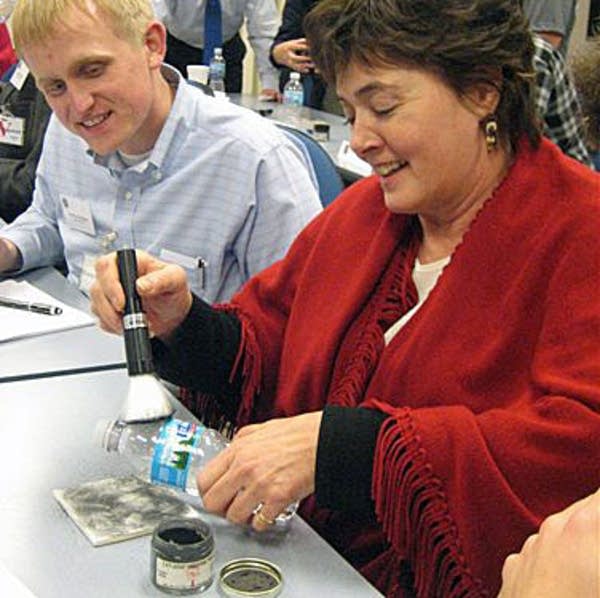 Your support matters.
You make MPR News possible. Individual donations are behind the clarity in coverage from our reporters across the state, stories that connect us, and conversations that provide perspectives. Help ensure MPR remains a resource that brings Minnesotans together.