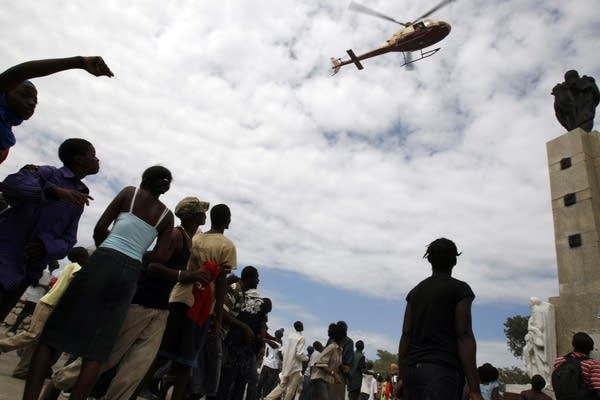 The Shriners Hospitals for Children in the Twin Cities is preparing to receive a number of injured Haitian children. The hospital is coordinating with Minnesota-based aid groups to determine the extent of their injuries and what care they may need.
The children will arrive sometime in the next few days. Hospital officials say any treatment given to injured Haitian children at the Twin Cities pediatric hospital will be free of charge.
Charles Lobeck is the administrator at Shriners Hospitals Twin Cities.
"Shriners has a long history of supporting kids at no cost with pediatric orthopedic care and that extends to regional disaster relief in areas like Haiti," Lobeck said.
"Particularly in this disaster there are a number of orthopedic-related injuries: crush injuries or fractures and other related complications that are best treated by an orthopedic surgeon."
More details on how many children are coming to Minnesota and the nature of their injuries are expected over the next few days.
The hospital is also sending a surgeon who specializes in pediatric orthopedics to the Caribbean nation early next week.