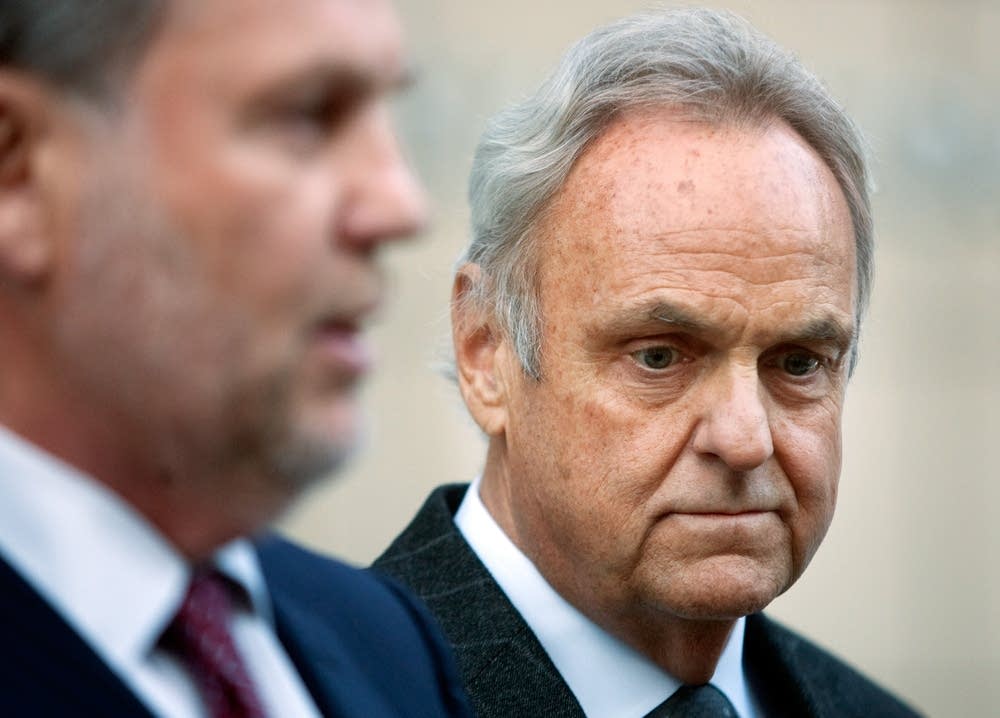 One-time auto king Denny Hecker's travel is being restricted because federal prosecutors fear he might flee.
U.S. Magistrate judge Franklin L. Noel today denied Hecker's request to take a trip to Cross Lake in north-central Minnesota with his two young children for the weekend.
Since Hecker was arraigned on federal fraud charges earlier this month, his whereabouts have been tracked electronically.
Initially, Hecker was ordered to stay within Minnesota but federal prosecutors say the restrictions have been tightened.
Prosecutors interpreted those restrictions to mean Hecker had to be at his Medina home every evening, and he could not travel elsewhere on weekends.
The U.S. Attorney's Office also says Hecker has become a greater flight risk.
In recent weeks, a bankruptcy judge refused to forgive $80 million Hecker owes Chrysler Financial.
And the trustee in Hecker's bankruptcy has again accused Hecker of trying to hide assets.
Prosecutors said Hecker gave no reason why he could not be with his children at his Medina home.