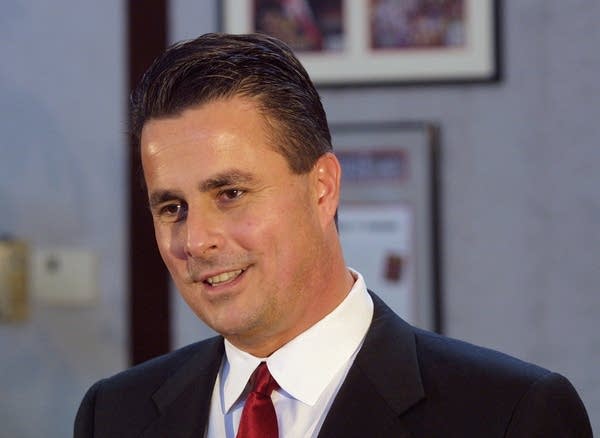 The federal government is recommending businessman Tom Petters spend the rest of his life in prison for masterminding a $3.5 billion fraud. Petters' defense attorneys say that's too harsh.
Prosecutors said Petters, 52, earned the maximum sentence for his crimes under sentencing guidelines -- a total of 335 years, effectively a life sentence.
Petters was convicted in December of orchestrating what prosecutors say was the biggest fraud in state history. Petters was found guilty of 20 counts of wire fraud, mail fraud, money laundering and conspiracy.
Investors thought they were funding the purchase and sale of consumer electronics, but prosecutors charged the goods didn't exist and the deals were shams.
U.S. Attorney B. Todd Jones said Petters deserves a life sentence, given the "staggering" size of the fraud and what prosecutors called Petters' stunning criminality and contemptuous conduct at his trial.
Prosecutors said Petters should be punished for the "criminal lifestyle he embraced for most of his life" and his "refusal to accept any responsibility for this conduct."
Through his attorneys, Petters continues to assert he's innocent and plans to appeal the verdict.
In their response to the sentencing recommendation, Petters' lawyers disputed Petters led a Ponzi scheme. They say he was a legitimate businessman who was betrayed by people around him -- an assertion the jury rejected.
In an argument in which they quoted Walt Whitman, F. Scott Fitzgerald, Albert Camus, and other writers and thinkers, Petters' attorneys argued a life sentence would be far too severe. They said such a sentence would tell Petters, "It's all meaningless now" and his good deeds in life don't matter. They said people convicted of similar crimes have received far less severe sentences, less than 13 years in one case.
Petters' attorneys also said Petters has a pituitary tumor that could blind or paralyze him. They asked that he be jailed at the the Federal Medical Center in Rochester, Minn.
Petters is currently scheduled to be sentenced on April 8 in St. Paul.