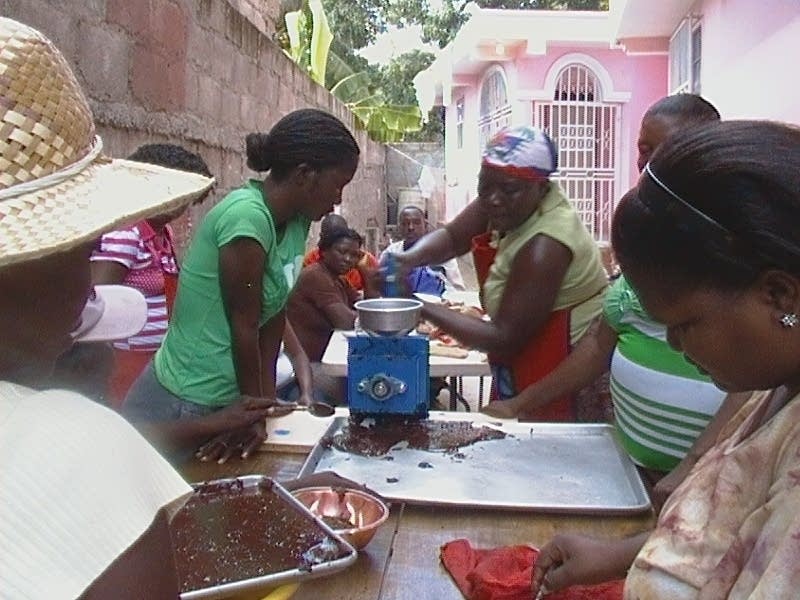 A Minnesota entrepreneur hopes that a low-tech solution will help Haitians cope with food shortages.
Sam Usem, a volunteer with St. Paul-based Compatible Technology International, recently delivered a shipment of small, hand-powered food grinders to rural Haitian villages.
"Our goal is to create cheap, efficient technologies," Usem said.
The grinders, which cost about $200, help farmers cut down on waste in the post-harvest process.
"Throughout most of the developing world, there's enough food to feed everybody," Usem said, "but farmers sometimes are going to lose 60-plus percent of that harvest because it gets blown away in the wind, it gets eaten by chickens, it gets dirty."
The technology will help Haitians in the March and June harvest seasons, but Usem said the lasting impact will depend on larger investments.
"We can bring in as many grinders as we want and as ample a harvest as we can, but if you don't have things like potable water for people to be drinking, if you don't have latrines that are set up, if you don't have simple infrastructure, then really all that work we're going to do is null and void," Usem said.
The nonprofit has relied on donations to send 10 grinders to Haiti since January's devastating earthquake, but Usem hopes that a sponsoring organization will purchase additional grinders and help expand the program.
CTI has sent similar devices to Bangladesh, Uganda, and other developing countries.