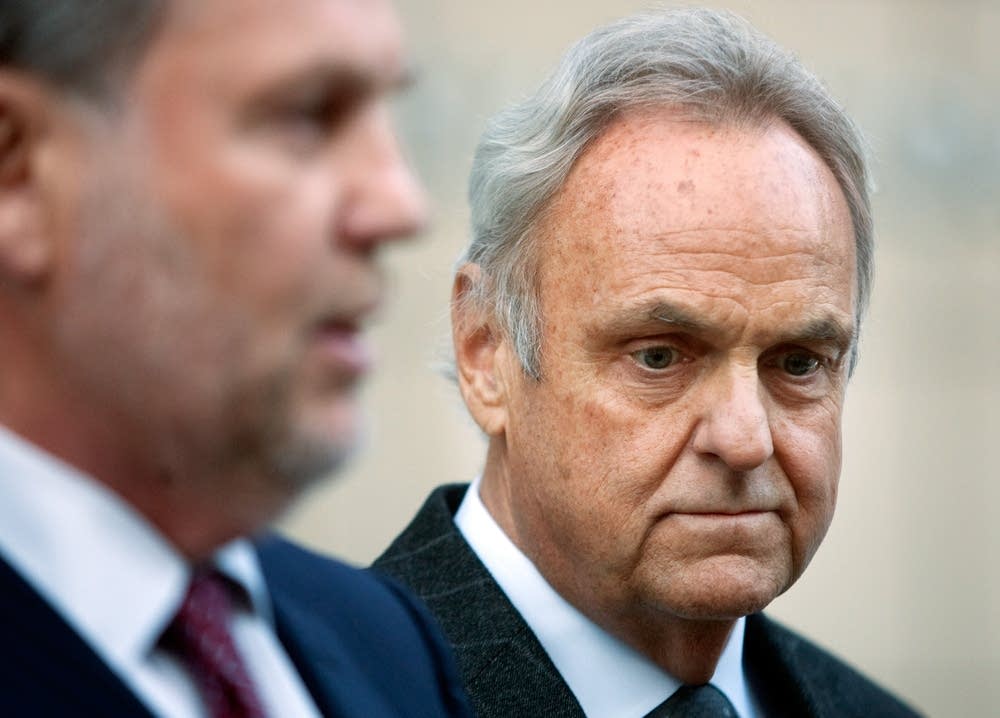 Former Twin Cities auto mogul Denny Hecker is in trouble for not making required support payments to one of his ex-wives, Sandra Hecker. He could land in jail as a result.
Hecker is required to pay ex-wife Sandra about $1,900 a month, plus payments for life insurance. But Hecker is about $8,200 behind in those payments.
Hecker claims he's broke, but Hennepin County Judge Jay Quam isn't so sure. The judge is threatening Hecker with 90 days in jail unless he continues payments to Sandra Hecker. The judge is also threatening to jail Hecker if he doesn't document his "claims of poverty."
The judge says he wants complete details about Hecker's assets and expenses since last December.
The judge specifically asked Hecker to reveal where Hecker found some $125,000 to pay back money improperly taken from a retirement account. That account was with Hecker's most recent ex-wife, Tamitha. A hearing on the matter is set for March 30.
Hecker faces a variety of legal troubles. He is charged with 25 federal criminal counts related to his financing of vehicles and his bankruptcy filing.
Last week, Hecker agreed not to contest hundreds of millions of dollars in debts he owes creditors. That move would seem to help Hecker's argument that he can't afford to pay legal and other bills.