Prosecutors charged a 21-year-old St. Paul man with aiding and abetting second-degree murder Monday in the death of a Maplewood police officer over the weekend.
Authorities said they don't think Joshua Martin actually fired the shot that killed Sgt. Joseph Bergeron, but that he may still spend the rest of his life in prison for the crime.
Martin shuffled into a St. Paul courtroom Monday afternoon, wearing plastic sandals and wrapped in a Kevlar gown. Police say they gave Martin the gown as a precaution, so that he couldn't tear it up and use it to kill himself.
He was arraigned minutes later on second-degree murder and kidnapping charges, in connection with Saturday's shooting death in St. Paul.
According to the criminal complaint, authorities say they think another suspect, Jason Jones, was the actual trigger man. Jones was shot to death after attacking another police officer during the manhunt for Bergeron's killers.
Ramsey County Attorney Susan Gaertner says Martin is nonetheless responsible.
"Mr. Martin is charged with aiding and abetting the murder of Sgt. Bergeron. Under the law, he is equally as culpable as if he had pulled the trigger," said Gaertner.
Gaertner says prosecutors from her office may yet seek a grand jury indictment against Martin. Minnesota laws classify the intentional killing of a police officer as first-degree murder, subject to an automatic life sentence.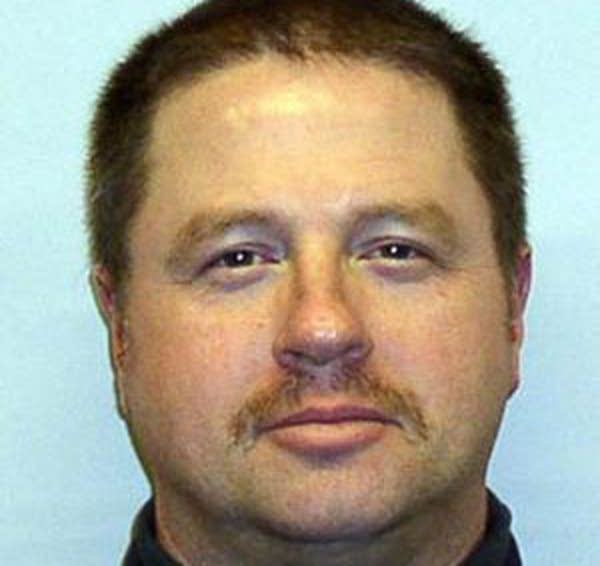 The criminal complaint offers a detailed account of what happened on Saturday morning.
The incident started at about 6:30 a.m. Saturday, when police received a report of an attempted carjacking at a gas station. Martin and Jones allegedly threatened the driver with a handgun and told him to drive.
The driver took them to a neighborhood in Maplewood, got out and asked a resident to call police. Martin and Jones then fled, the complaint said.
Bergeron, who responded to the incident, drove his squad car down the Bruce Vento Trail in St. Paul and radioed in that he had two suspects. But, according to the complaint, a male voice then came onto the radio saying the officer had been shot.
The voice was that of a jogger who saw Jones shoot Bergeron in the head then called for help, the complaint said.
An autopsy said Bergeron had been shot in the head and died immediately, even before he had the chance to unbuckle his seatbelt.
Jones and Martin had both fled, so police set up a perimeter to find them. David Longbehn, a 26-year veteran of the St. Paul Police Department, was guarding a checkpoint when Jones approached him. Jones then hit Longbehn in the face with a large metal bolt wrapped in cloth, breaking the officer's nose, the complaint said.
The two struggled until Longbehn was able to take out his gun and shoot Jones several times, killing him.
Police said Martin told them he and Jones ran in different directions after the shooting. Martin allegedly called a friend to pick him up, then went to his mother's home.
The complaint says police were quickly on the trail of the killers, and that security cameras at the Maplewood gas station recorded them moments before the carjacking. It also says that Martin's parents called police, telling them their son had called and denied responsibility for Bergeron's shooting.
The complaint says Martin asked a friend for a ride back to the East Side.
Police Monday arrested that friend, a 23-year-old St. Paul man, for helping Martin evade capture. They also arrested the friend's 21-year-old sister. Martin was captured in her apartment on Duluth Street, just over a mile from where Bergeron was shot.
Christine Bickell, the mother of the two people arrested today, said Martin was in her own apartment, also in the same building, just minutes before he was apprehended.
"[Martin] said, 'I'm in trouble ... you heard about that shooting and all those sirens,' and I said, 'Don't joke, Josh. That's not funny.' He said, 'I'm not joking. I was involved,'" Bickell recalled.
Bickell said neither of her children, who have not yet been formally charged, helped Martin escape the police dragnet. They're both being held at the Ramsey County jail, and could face criminal abetting charges as soon as Tuesday.
A funeral for Sgt. Bergeron is scheduled for 10 a.m. Thursday at the Cathedral of St. Paul. A memorial fund has been set up for Bergeron's family at the City and County Credit Union in Maplewood.
Bergeron, a 26-year veteran of the Maplewood Police Department, is survived by his wife and 13-year-old twin daughters.