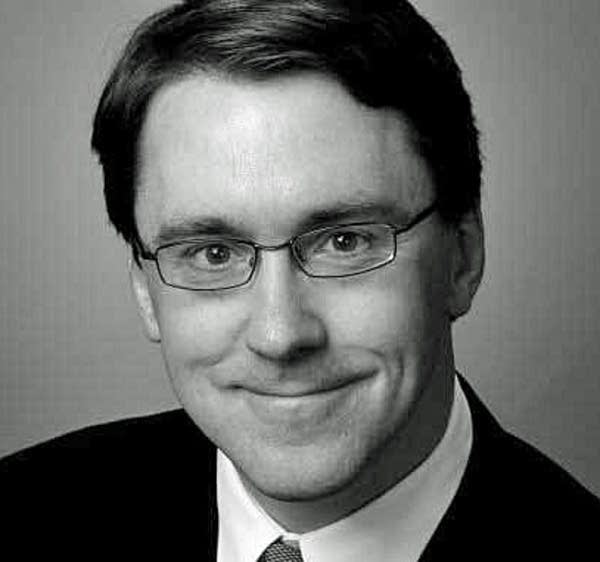 It's a common question at the doctor's office, even during routine visits. Are you allergic to any medications?
Dr. Jon Hallberg, MPR's medical analyst, says the answer may be more complicated than you think. Hallberg spoke with All Things Considered's Tom Crann as part of a month-long series on allergies.
Tom Crann: So, we've talked about seasonal allergies and food allergies. Is there the same thing going on in the body with drug allergies?
Jon Hallberg: That's right. It's a chain reaction in the immune system. It's an alert for microbes, and instead [the immune system has] decided that this protein, drug, or whatever it might be, is an invader. And it uses the immune system to attack it.
Crann: A couple of weeks ago, you told us that there is a big difference between real food allergies and intolerances. Are there similar differences here, a similar distinction to be made with drug allergies?
Hallberg: There sure are. In fact, this is what really causes the problem. When people go in and they're asked, 'Do you have any drug allergies?' We all assume it means some kind of reaction to some kind of drug at some point. And many of us, probably most of us, have had some kind of a response, diarrhea, nausea, a mild rash, something that didn't seem quite right, but most of the time those reactions are just that. They're sort of a reaction to a drug rather than an actual allergy.
Crann: How common it is for people in a setting like yours to say, 'Yes, I have a drug allergy?'
Hallberg: Oh, it's super common. I would say that most patients I see, under the heading 'allergies,' there is something listed.
Crann: One time, I took an antibiotic and I got hives, a rash, and [my doctor] said, 'Oh, don't take that.' And they put that down as a drug allergy. Is that an allergy?
Hallberg: That is the most common allergic reaction that there is, and that is hives, urticaria, big red welts. And chances are that whatever the drug was that you were exposed to, you had seen it once before. So you were sort of sensitized, and that's a very important distinction.
Typically, it's not going to happen the first time you see a drug. It's the second time, because your body's now on alert for it. And that is indeed the most common allergic reaction that we see.
Crann: So why do you think so many people are replying, 'Yes, I have a drug allergy,' when maybe they don't?
Hallberg: Well, in my own experience, it's that most of the time, especially with penicillin, for example, which is the most common medication that causes dramatic allergic responses, it's because when they were children, they were told that they developed a rash after getting an antibiotic. And that's been carrying with them for literally decades, and they've been avoiding very simple, basic classes of certain drugs, like penicillin, because of that. And in fact, they may not have even had a real allergic reaction at that young age.
Crann: But if they are allergic, do you want to go, 'Well, here. Try these again and see?' Because that could cause a very serious reaction, if it's a true allergy, right?
Hallberg: That's right. They think, though, that about 70 percent of us lose our penicillin allergies after about ten years. It's important to note that a vague red rash when you're two years old is very different than the hives like you described. And certainly if people had trouble swallowing, trouble breathing, their tongue swelled up, I mean that is an anaphylactic reaction. So that's very, very different.
Crann: You don't mess around with that.
Hallberg: You do not mess around with that, that's for sure.
Crann: So, is it possible that we out-grow allergies? We hear stories, even when we're too young to remember, 'Oh, we gave you that medicine, and you had a rash as a kid."
Hallberg: It sure is. And in fact, I think this is a really important point, and that is when young children are infected with viruses, which is the most common thing that are going to cause infections in children and infants, many of them are associated with rashes. We talk them viral exanthems.
So imagine that your kid has an ear infection. You go in, and you're prescribed penicillin or amoxicillin, and a couple days later, they get this faint red rash all over their body. That may have nothing to do with the antibiotic at all, and in fact, it's because of the natural course of the virus in them, and now they've got this rash. And for decades to come, that child might think that he or she has a penicillin allergy, and in fact, that's not the case.
Crann: Is it ever the case that it is a penicillin allergy? Or would that exhibit itself differently?
Hallberg: I think if a child or an infant had been exposed to amoxicillin or penicillin and this is the second or third time they've taken the medication, and now they're breaking out with welts or hives and they're having some trouble breathing, that is unmistakably an allergic reaction. So there's no question in that case.
Crann: So, can people get tested if they felt, 'I had an allergy years ago. Do I still have it?' Can you get tested for a drug allergy?
Hallberg: Some you can -- penicillin's easy. Sulfa drugs, another really common category that people [say they have allergies to], is really not testable that way. You really have to go with more of a history and the reaction.
In fact, just this month, the Pharmacists Letter, which is a standard thing that's shared among pharmacists, pointed out that sulfa drugs and other sulfa-containing medications are not one and the same. And many people who have been avoiding certain water pills, for example, because they had a 'sulfa allergy,' in fact can take it pretty safely.
Crann: So again, how would you know, in a case like that?
Hallberg: Well, when we start to really drill down and ask [patients] what happened, many times it sounds like an incredibly minor response. And if it's been years since that happened, I think we can safely try it. You can try a lower dose. You can be ready with some Benadryl in case something happens. There's lots of ways around this, but when in doubt, of course we'll avoid it.
But I also think this is one area in medicine where I'm finding I'm pretty quick to call somebody, call a pharmacy colleague, call an allergist, and run this by them. Because the stakes are potentially so high, we really are doing more and more collaborative care with this.
Crann: Is there a downside to an abundance of caution here? And if someone says they have an allergy to a drug, [why not] just don't give it to them? What's the downside?
Hallberg: I think the biggest thing here is that for years and years when people would go to their physician's office, they would say, 'I've got an allergy to this drug,' and no further questions were asked. In fact, we didn't even have a separate entry, such as 'adverse reactions.'
So we're finally getting caught up and realizing that it's not all the same, and we need to ask another question or two. I mean diarrhea, nausea -- that is not an allergic reaction, and many people have said that it was. Simply educating people about that can make a big difference.
Crann: So basically, Jon, it sounds like you're saying there are people who are avoiding drugs that could be good for them because they think they might have an allergy?
Hallberg: Exactly. This happens all the time.
Crann: So what's the best way to confirm that it's an allergy and it's really something I should avoid?
Hallberg: Well, in the case of penicillin, if a patient is really worried and had a fairly significant reaction, going to an allergist and getting some skin testing is one way to go. But most of the time, honestly, it's just having a conversation with your pharmacist or your provider and just asking and having them explore the idea with you. When did this happen? What kind of a reaction was it? How many years ago was it? Many times we can safely prescribe the medications that we've been avoiding.
Crann: What is the most common reaction that people have to a medication that they might think is an allergy and isn't?
Hallberg: I think it's usually ... gut-level stuff, nausea, diarrhea, but if you're on an antibiotic, it's very common to get diarrhea or a yeast infection. If you're on an anti-inflammatory medication, getting some abdominal pain is not that uncommon. So these are just consequences of the medication.
Crann: Side effects, but not an allergic reaction.
Hallberg: That's right, and that's a huge difference.
Crann: Thank you, Jon.
Hallberg: Thank you, Tom.
Dr. Jon Hallberg is a medical analyst for MPR's All Things Considered. He's a physician in family medicine at the University of Minnesota and medical director of the Mill City Clinic in Minneapolis.
(Interview edited by MPR reporter Madeleine Baran.)