Local artist wins first round of new reality show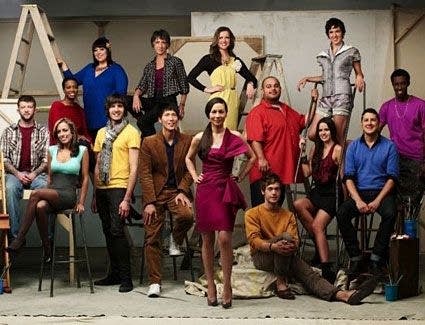 [image]
The contestants of "Work of Art: The Next Great Artist"
Image by Andrew Eccles, Andrew Eccles/bravo
Last night Bravo debuted its new reality show "Work of Art: The Next Great Artist," which pits fourteen aspiring artists against one another to compete for both a solo show at the Brooklyn Museum and $100,000.
One of those fourteen artists is Minneapolis resident Miles Mendenhall, and in the first hour of the series Miles emerged triumphant from the initial challenge - to create a portrait of one of the other contestants in less than thirteen hours. Mendenhall created a death portrait of colleague "Nao" (the contestants go by first names only) assembling a make-shift light studio in the process.
The fact that Mendenhall won the first round means that he can't be eliminated in the second round.
Want to see the show? You can find it here.
Gain a Better Understanding of Today
MPR News is not just a listener supported source of information, it's a resource where listeners are supported. We take you beyond the headlines to the world we share in Minnesota. Become a sustainer today to fuel MPR News all year long.