More defendants indicted this week in an alleged multi-state sex-trafficking ring appeared in court Wednesday for detention hearings in Minneapolis. Magistrate judge Franklin Noel ruled that three defendants should remain in federal custody until they face charges in Nashville.
The indictment says the ring, run by Minneapolis-based Somali gangs, prostituted underage girls in Minnesota, Tennessee and Columbus, Ohio.
Judge Noel ruled one defendant, Andrew Kayachith, should be released on a $25,000 bond to the care of his parents. The judge also ruled Wednesday that another defendant, Abdullahi Afyare, should be released, and had earlier ruled that Bibi Said, who is eight months pregnant, should be allowed to remain free on bond until her Friday detention hearing.
But District Judge William Haynes in Tennessee issued orders blocking the release of Kayachith and Afyare, which may mean the two young men are soon back in custody.
In the courtroom Wednesday, defendant number 21, Fuad Faisal Nur, stood before Judge Noel in a white undershirt and baggy jeans. The prosecutor described the tall, slender man, born in 1986, as unemployed, with no assets, a criminal record and an order for deportation from Immigration and Customs Enforcement. The prosecutor urged the judge to keep him in custody.
The federal defender described Nur as a 10-year resident of Minnesota, and the primary caregiver for his grandmother with whom he lives.
The judge took note of Nur's felony convictions and six previous failures to appear, and ordered him turned over to the federal marshall.
Outside the courthouse, Nur's family members reacted angrily to the charges.
"He might have had his fault of, you know, running around the street, but prostitution is not his vocabulary," said Munira Adam, Nur's cousin.
Adam and her relatives are forceful in their belief that the alleged victims in the case, known only as Jane Does 1 through 4, were not as young as the girls described in the indictment unsealed Monday in Nashville. The court documents describe one as young as 12.
According to Adam, there are rampant age discrepancies among Somali refugees.
"I know they're not that young. I know she's not 12 years old when this was happening," said Adam. When asked by a reporter if she'd read the indictment, Adam responded that the Jane Does are not underage. "That needs to be investigated," Adam said.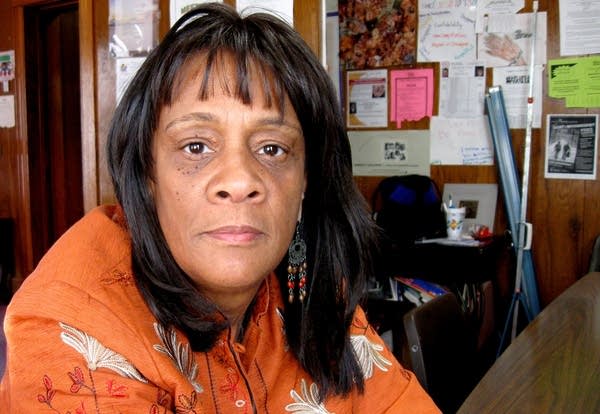 According to the indictment, Nur was one of several defendants who engaged in sexual acts with Jane Doe 2. The indictment says she was 12 years old. Nur and his co-defendants also allegedly transported the girl to apartment complexes in St. Paul and Minneapolis, and asked other men to pay to have sex with her, something they referred to as "a mission."
But Nur's cousin Munira Adam believes the sex was consensual, which is culturally unacceptable for unmarried Somali females.
"In my culture ... you can't say, 'This is what I wanted. I want to have sex. I want to do this.' No!" said Adam. "So she played the victim, 'I was raped.' Because she doesn't want to bring that shame upon her family. And I understand that, but now 29 people's lives are on stake of that."
Family members of the 29 defendants might be expected to lash out at their accusers, but the harsh questioning of the girls' culpability suggests how difficult it might be for the Somali community to reckon with the sex-trafficking allegations.
On Tuesday, Dahir Jibreel of the Somali Justice Advocacy Center reached out to the wider community. At a converted house on University Avenue, he met with Vendita Carter, the founder and executive director of Breaking Free, a nonprofit that helps girls and women leave prostitution.
Carter is not working with the Jane Does in this case, but she said her organization recently has worked with some young Somalis.
"The ladies that we've worked with are young. About 17. What they've told us is it's very hard to talk about the issue of prostitution overall," said Carter. "We have tried to help them to get back into the community. Some of them have wanted to and some of them haven't, because of the stigma or labelling that they would have to endure."
Carter says prostitution is taboo among many communities of color, so the Somali population would be no exception. Jibreel agrees the young Jane Does will face huge challenges getting their lives back together.
"The attitude of any normal Somali family is that if their young girl leaves home or runs away, they think she's guilty, and there's not a lot of sympathy, other than the parental feeling," said Jibreel.
As he leaves the office of Breaking Free, Jibreel flips through photographs of his own smiling daughters on his iPhone. The allegations have shaken him as a father and as a community member. He fears the huge legal case has come too late.