New U.S. census data released this week show poverty is up in north central Minnesota, where in some counties the poverty rate is more than twice the state average of 10 percent.
More than 20 percent of people in Bemidji live in poverty, according to the new census data. That's only slightly higher than the rate in surrounding Beltrami County, where poverty affects nearly a quarter of all children.
The impact is easy to see at Central Elementary School at the center of town, where kids line up for free breakfast.
Nearly 80 percent of students at the school qualify for free or reduced-price meals.
Bemidji Public Schools Superintendent Jim Hess said family income makes a big difference when kids walk in the door.
"If children come from families that have resources and means, they'll probably come to school with a lot of vocabulary," Hess said. "They will have had some experiences in life, they will have gone to a zoo, or seen a city, or things like that. Kids in poverty don't get those same experiences, and they're struggling just to scrape by."
The Bemidji school district serves much of Beltrami County, which is among the top five counties in Minnesota when it comes to poverty. It's part of a cluster of northern counties that have had chronic levels of poverty for decades.
Mahnomen County tops the list of counties with high poverty over the past year, followed by Blue Earth, Nobles, Beltrami, Lake of the Woods, Wadena, Winona, Clearwater, Stevens and St. Louis counties.
Much of what is known about poverty and family demographics comes from the U.S. census that happens every 10 years. But the release this week of American Community Survey data changes that.
It's the single biggest release of data in the Census Bureau's history. It includes detailed information of not just large communities, but of small towns and even townships.
Kara Arzamendia, research director for the Children's Defense Fund of Minnesota, said policy makers and advocates are only beginning to tap into the data.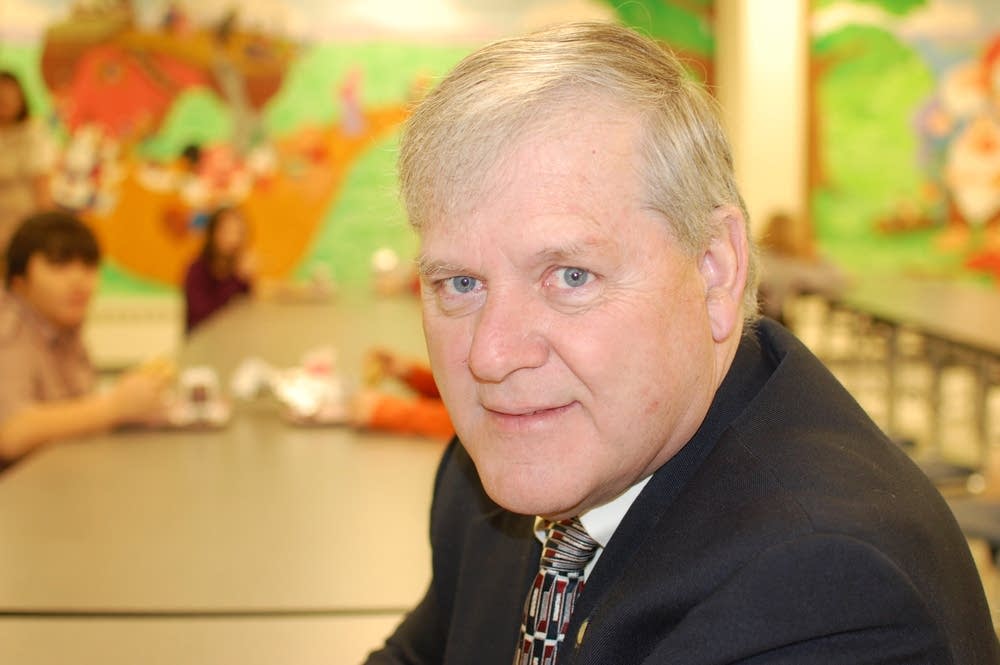 "We have all kinds of information about what kind of families children are living in, how much education those families have, are both parents in the workforce, are they living with their grandparents," Arzamendia said. "So we have a lot of information about where children are and what kind of situations they're in that we didn't have before, which I think is really helpful."
The new data show some striking racial disparities. The White Earth, Red Lake and Leech Lake Indian reservations had some of the highest child poverty rates in the state, ranging from around 30 to more than 45 percent. That compares to a statewide child poverty rate of 12.4 percent. The poverty rate for white children in northern Minnesota ranges from 21 to 24 percent.
Robert Durant, secretary-treasurer for the White Earth Band of Ojibwe, said the numbers are no surprise to people living on the reservations, where jobs are scarce. More than 40 percent of people in poverty on White Earth are unemployed.
"It's really hurtful in our hearts that we have so many families that have to go without," Durant said. "Many times I feel tears coming up for situations you see that are out of a family's control. And it's food, it's the electricity, it's the heating, it's the transportation, it's the clothing... And many times we feel that we always operate in a crisis mode."
It's hard to draw any big conclusions about the data released this week, state demographer Tom Gillaspy said. That's because census methods have changed, including the types of questions asked.
Gillaspy said data from the American Community Survey will someday be able to identify poverty trends in small and large communities in Minnesota, but for now, there's nothing to accurately compare it to.
"We'll be referencing back to this well into next decade. It is a valuable piece of data, and it does help us understand better what's happening," he said. "This is a new tool, and we're still trying to discover exactly how we're going to use it."
The American Community Survey will release annual reports in the coming years focusing on larger communities. The next release that includes data from small towns will come out in 2015.
Poverty Rates in Minnesota