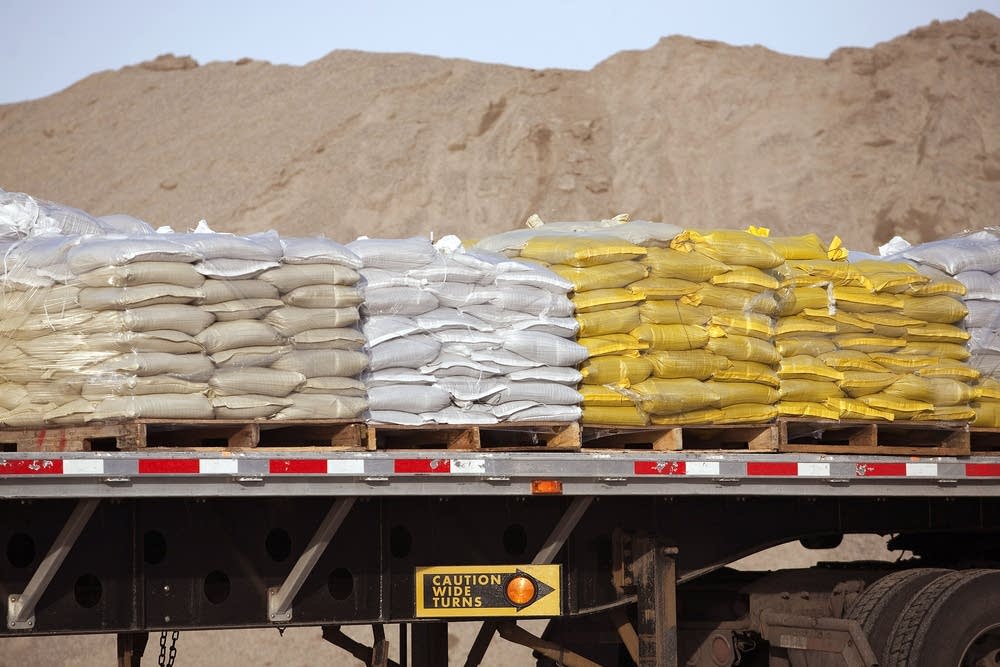 Fargo officials say sandbag operations will go into standby mode on Friday evening with the city's production at 2.5 million bags.
The facility known as Sandbag Central, located in a city warehouse, will stay in place in case more sandbags are needed when spring flooding begins in late March or early April.
Moorhead is about two-thirds of the way to a goal of 1 million filled sandbags.
The filled sandbags are being stored in heated warehouses so they can be quickly deployed to neighborhoods when floodwaters rise.
The National Weather Service says the next flood outlook for the Red River Valley will be issued March 24.
Recent probabilistic outlooks said there is a 33 percent chance the Red River will exceed the record 2009 flood of 40.8 feet in Fargo-Moorhead.