National Weather Service forecasters say weekend rain might push the Red River at Fargo-Moorhead higher than they initially expected.
Get the latest flood news on our flood blog.
The river was expected to reach 38 to 40 feet this weekend, but now the weather service says the range will be 39 to 41 feet. The record flood in 2009 was 40.82 feet.
The key is expected rain — anywhere from .5 to 1.5 inches, forecasters say.
"If it comes in as slow and steady rain over a longer period and for instance if it doesn't start until Sunday, then it's going to have very little impact on the crest in Fargo," said meteorologist Greg Gust. "If it comes as heavier rain earlier on Saturday evening it could have a more distinct impact."
Gust said the river will reach 39 feet with no precipitation, but significant rain could push the river to 41 feet.
SANDBAGGING DELIVERY UNDER WAY
Sandbags are going out in Moorhead and Fargo neighborhoods along the Red River, so residents can start building temporary dikes to protect from flooding.
Fargo Mayor Dennis Walaker expects a river crest well below record levels.
"My own gut feeling, not that it's worth that much, I think somewhere in the vicinity of 38 feet; sandbagging to 41 feet will give us a solid 3 feet," Walaker said.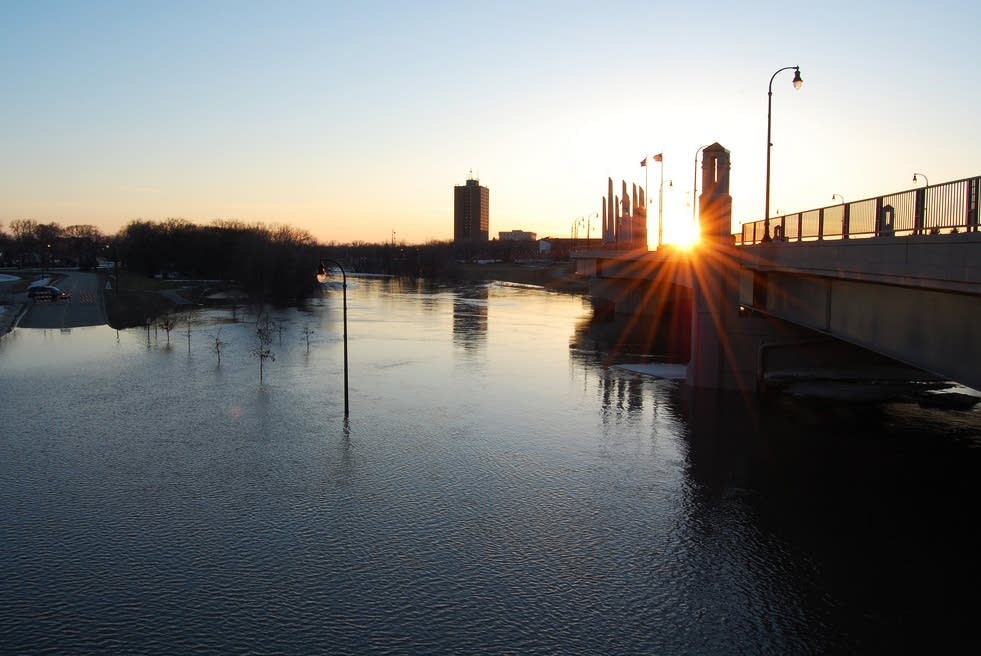 Moorhead Mayor Mark Voxland said the weather looks good for the next few days and encouraged residents to take advantage of that and get their dikes built.
Any additional rain or snowfall would change the crest predictions, and Voxland said the record flood of 2009 is a good reason to not be complacent this year.
"There were a lot of things that happened in the 2009 flood fight that surprised us," Voxland said. "The biggest thing of course was the rain. It's better to get this [sandbagging] done now than wait and see what happens."
Officials in both cities hope to have the majority of the temporary sandbag dikes built by early this weekend.
Volunteer turnout was very light Tuesday.
This is the third year in a row that Fargo-Moorhead residents have had to protect parts of their cities from major flooding. Last year was the seventh highest flood on record.