Twins great Harmon Killebrew dies at 74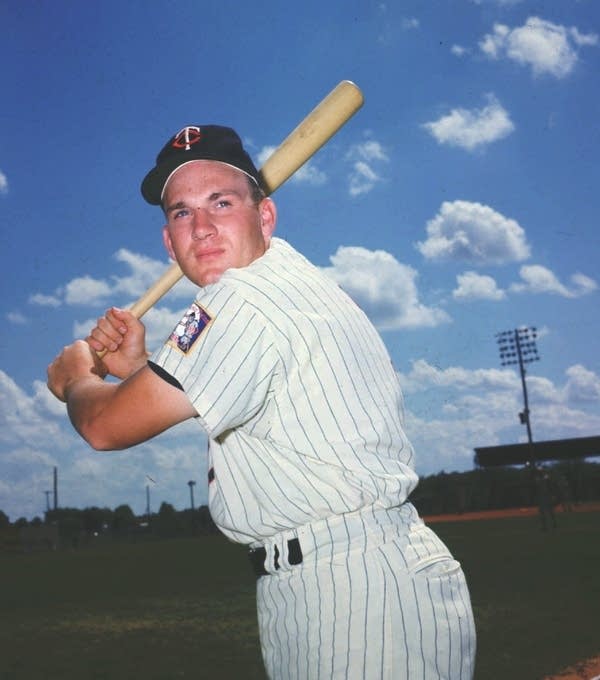 Baseball fans in Minnesota are mourning a legend. Twins Hall of Famer Harmon Killebrew died Tuesday at his home in Scottsdale, Arizona after battling esophageal cancer. He was 74.
Killebrew died peacefully, with his wife, Nita, and their family at his side, according to a statement from the Minnesota Twins.
He had announced in December that he had been diagnosed with cancer. Last week, Killebrew announced that doctors had deemed his cancer incurable and he would no longer fight the "awful disease."
Killebrew was a top power hitter in the 1960s and he helped the fledgling Twins put down roots in a place that until 1961, never had Major League Baseball.
"No individual has ever meant more to the Minnesota Twins organization and millions of fans across Twins Territory than Harmon Killebrew," said Twins President Dave St. Peter. "Harmon will long be remembered as one of the most prolific home run hitters in the history of the game, and the leader of a group of players who helped lay the foundation for the long-term success of the Twins franchise and Major League Baseball in the Upper Midwest."
Gov. Mark Dayton called Killebrew "everybody's hero," remembering that he was 14 years old when the Twins -- and Killebrew -- moved to Minnesota in 1961.
"He won so many games, and yet was one of those players who always comported himself with great dignity on the field and off the field," said Dayton. "A good civic-minded man who lived an exemplary life, and one of the true heroes and icons of Minnesota sports."
YOUNG SLUGGER FROM IDAHO
Killebrew's baseball career began in the summer of 1954 in his hometown of tiny Payette, Idaho. Word was a 17-year-old in a semi-pro league was hitting baseballs out of the park. Ossie Bluege, a scout for the old Washington Senators, came to check it out. But it was pouring rain.
That day, young Harmon Killebrew thought he'd forget baseball and take a college football scholarship instead. But 30 years later, and without a hint of boasting in his voice, Killebrew recalled the Hollywood moment when his future changed.
"The skies cleared, and that night Mr. Bluege stayed for the ballgame. I'd been going to that ballpark since I was a young boy and had never seen anyone hit a ball over the left field fence, it was so far. And that night I hit one, over the left field fence," Killebrew recalled.
That ball flew 435 feet, and Killebrew signed with the Senators. He struggled at first, warming the bench for two seasons and spending a few more in the minors.
The team struggled too, but Killebrew hit his stride and soon joined baseball's power-hitting elite.
BACKBONE OF THE MINNESOTA TWINS
In 1961, the Washington Senators moved to Minnesota and became the Twins. But they'd have to start winning to make it in a new place. Harmon Killebrew was key.
"He was almost the perfect athlete, as it turned out, for the upper Midwest," said former Star Tribune sportswriter Doug Grow.
Grow said Killebrew never once yelled at an umpire or argued with a manager.
"He didn't pound his chest when he did something well," said Grow. "He didn't pout. He didn't grumble in the clubhouse. Yet he could hit these incredible home runs."
He kept pounding them out. Though he had a middling .243 batting average in 1962, he whacked 48 home runs that season.
Killebrew was the American League's Most Valuable Player in 1969 when he hit 49 home runs with an amazing 140 RBIs and 145 walks, all team records that still stand.
Behind their soft-spoken slugger nicknamed "The Killer," the Twins reached the World Series for the first time in 1965 and back-to-back AL Championship Series in 1969 and 1970.
Former Twins owner Calvin Griffith used to call Killebrew the backbone of the franchise. "He kept us in business," Griffith said.
On June 3, 1967, Killebrew belted the longest home run in Met Stadium history, a shot that reached the second deck of the bleachers in the old park, some 500 feet from home plate.
"He hit line drives that put the opposition in jeopardy," Bluege once said. "And I don't mean the infielders. I mean the outfielders."
In 1975, bad knees and a contract dispute led Killebrew to the Kansas City Royals for his final season. His number 3 was formally retired by the Twins on May 4, 1975.
BOUND FOR THE HALL OF FAME
Hall-of-Famer Rod Carew, who played with Killebrew in the late 1960s-early 1970s, said the news of Killebrew's passing made this "a sad day for all of baseball, and even harder for those of us who were fortunate enough to be a friend of Harmon's.
"Harmon Killebrew was a gem," Carew added. "He was a consumate professional who treated everyone -- from the brashest of rookies to the groundskeepers to the ushers in the stadium -- with the utmost of respect. I would not be the person I am today if it weren't for Harmon Killebrew. He was a Hall of Famer in every sense of the word."
Killebrew hit 573 home runs during his 22-year career, 11th-most in major league history. His eight seasons with 40 or more homers still is tied for second in league history to Babe Ruth.
But Killebrew was not a shoo-in for the Hall of Fame. Many sportswriters considered him one dimensional -- only a power hitter. But true to form, Killebrew kept a stiff upper lip in 1983 when he was passed over for the Hall for a third time.
"This to me was the toughest one, because I was really more hopeful maybe this year than last," said Killebrew at the time, "and maybe that's the reason it was a little more difficult."
But the next year, 1984, Killebrew did make it to Cooperstown. Writer Doug Grow says the slugger's achievements glow brighter than ever today, as the steroid scandal continues to reverberate.
"Now everybody looks at those numbers and they raise an eyebrow. They look at Killebrew's numbers and they say, 'Gee, he did that eating cheeseburgers and drinking milkshakes. He looks pretty good by comparison,'" said Grow.
PERSONIFICATION OF EXCELLENCE
Besides his achievements on the field, Killebrew is also being remembered for his sportsmanship and humility: qualities that can't be measured in the record books.
Jane Forbes Clark, chairman of National Baseball Hall of Fame and Museum, said Killebrew personified Hall of Fame excellence and was simply one of the greatest hitters of all time.
"Since joining the Hall of Fame family in 1984, Harmon was a beacon of light among his fellow Hall of Famers, always smiling, always enjoying every moment that life delivered to his doorstep," she said. "We have so many fond memories of this wonderful baseball hero, and we will miss him enormously."
Killebrew and Nita had nine children. The couple founded the Killebrew Foundation, which helped raise hundreds of thousands of dollars for several charitable organizations across the country.
In retirement, Killebrew became a successful businessman in insurance, financial planning and car sales. He returned to the Twins organization in 1997 as a special assistant, acting as a team ambassador at various community events. Since 2006, Killebrew was also an on-field instructor at the team's spring training in Fort Myers, Florida.
He also traveled the country with baseball memorabilia shows and returned to the Twin Cities regularly, delighting in conversations with fans and reunions with teammates.
"I never thought anything would compare to being elected into the Hall of Fame, but being able to interact with fans once my playing days were over has been just as gratifying," Killebrew said.
(The Associated Press contributed to this report)
Gallery
1 of 2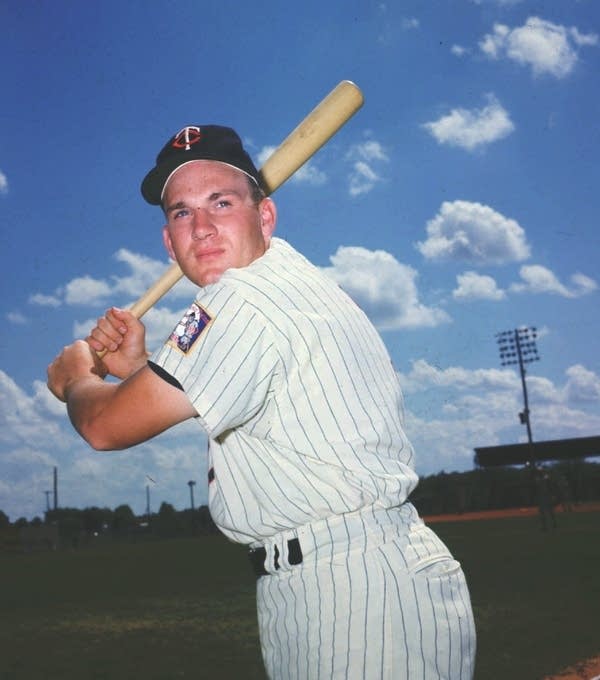 2 of 2
Your support matters.
You make MPR News possible. Individual donations are behind the clarity in coverage from our reporters across the state, stories that connect us, and conversations that provide perspectives. Help ensure MPR remains a resource that brings Minnesotans together.