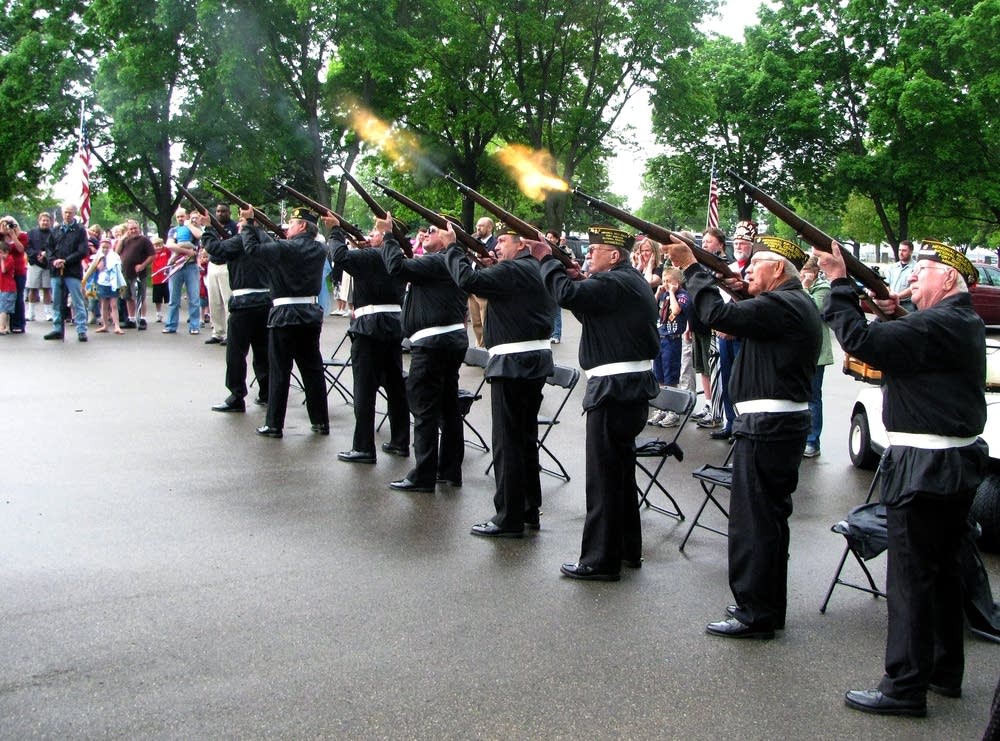 Hundreds of people gathered at the Fort Snelling National Cemetery Monday morning to honor tens of thousands of service member and their loved ones buried there.
The dead range from Civil War soldiers to the gleaming white headstone of Cpl. Andrew Wilfahrt, killed February 27, 2011, by an improvised explosive device in Afghanistan. His parents watched from the back of the crowd.
Speakers included Senators Amy Klobuchar and Al Franken, as well as Gov. Mark Dayton. The governor talked about visiting the cemeteries on top of the beaches in Normandy, and of the same sacrifices made by many who lie at Fort Snelling.
"As Sen. Franken said, and he and Sen. Klobuchar and I have had that grim task of going to too many funeral services for American heroes, our Minnesotans who have given their lives in Afghanistan or Iraq," Dayton said.
Dayton said it is a terribly powerful moment of time to share with a family that he's never met before in most cases, but are suddenly bound together by the terrible tragedy that has befallen a loved one.
Dr. Robert Petzel, Under Secretary of Health for the Department of Veterans Affairs, was the keynote speaker.
Petzel told the crowd that Memorial Day was part of a historic commitment to America's fighting men and women, to both the living and the dead.
"As a demonstration of the ongoing and long term commitment this nation has to its veterans, we are still providing care for two children of one of the last surviving veterans of Civil War veterans," Petzel said. "So the promises that Abraham Lincoln made back in 1860 are still be fulfilled to this day by this country.
Petzel also talked about the Fort Snelling cemetery and some of the people buried there. It was officially designated a national cemetery in 1939. The first veteran to be buried there after the designation was World War I Medal of Honor winner and George Mallon.
The assembled crowd also heard from Artis Parker, Fort Snelling's acting cemetery director. He said Memorial Day is a time of remembrance, reflection and respect and for honoring the men and women who gave their lives for this country.
"So on this memorial day, let us always remember that freedom is not free. Let us always recognize the nobility of military service in liberty's name," Parker said.
Nearly 200,000 service members and their loved ones are buried at the Fort Snelling cemetery. They were honored with a 21-gun salute as today's ceremony concluded.