The fight earlier this year in Wisconsin over collective bargaining threw the state into political chaos. The controversy and protests ignited a historic effort to recall nine state senators, including incumbent Republican Dan Kapanke. With the election just days away, observers say Kapanke may be the most vulnerable of all the Republicans being recalled.
Political observers cast Kapanke as the underdog in the 32nd District since he launched his campaign this spring. The district is an increasingly Democratic area that stretches across five counties in southwestern Wisconsin.
The only poll done for the district's race was paid for by a Democratic group and showed Kapanke trailing his challenger, Jennifer Shilling, by 14 points. That was the biggest margin of all the recalls in the state.
At a debate this week in La Crosse, Kapanke defended his record and said he was being recalled for a single vote to strip collective bargaining rights for workers. He said Wisconsin Gov. Scott Walker's budget bill was needed to balance the state's budget.
"Yes, we had a problem when we came into office in January," Kapanke said. "We had seen the cookie jars in Madison had been raided and were empty and we had to take some extraordinary measure to get our state finances back on track, balance our checkbook and pay our bills.
Kapanke and Shilling have previously worked together on issues affecting the region. But since the recall began, Shilling maintains that Walker's budget bill was an abuse of power and the political tone in Madison must change. She's served in the Legislature for a decade.
"It's not the way we do things here in Wisconsin: that he was unwilling to sit down with the union, with his employees as he is the CEO of the state of Wisconsin; that he was unwilling to sit down with those groups to talk about it," Shilling said. "And when they did finally decide they were willing to make those concessions, he wasn't willing to take yes for an answer.
VOTERS SPEAK
Across southwestern Wisconsin, residents say the recall has divided communities and strained relationships. On one side are voters like 61-year-old Brad Morse, a retired forklift driver from West Salem.
"I think it's a joke. If we recalled everybody we disagreed with, we'd be having elections every week," Morse said.
Morse identifies with the tea party movement and says he'll vote for Kapanke. He thinks the recall election and the outside money its drawn is a waste.
Jeff Ames of Sparta does not identify with any political party. He's a 32-year-old lumberyard worker and said cuts to public employee pensions swayed his vote toward Shilling.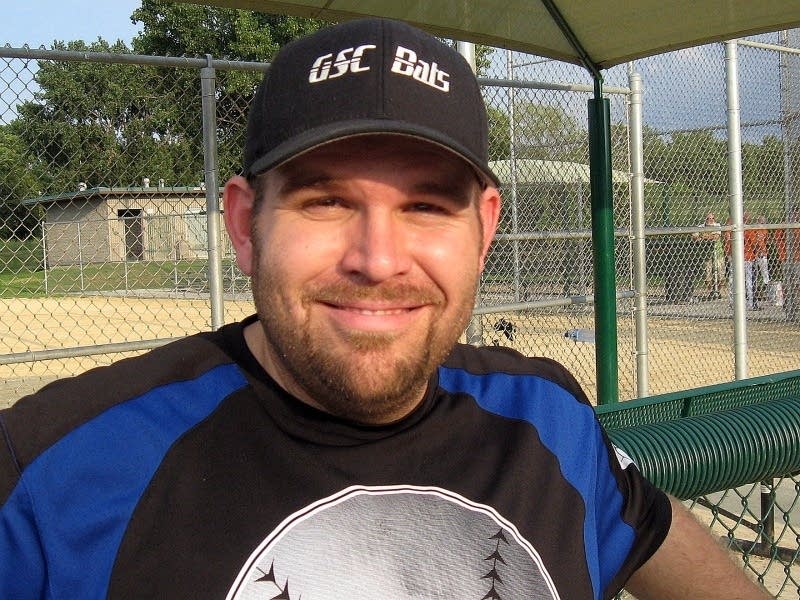 "People are paying so much money for all that stuff and like I say, whether a senator can help you with that, you've got to be a team and there's not a lot of team work going on that I can see.," Ames said.
WAR CHEST
Kapanke has a big advantage. He's raised an unprecedented $882,000 for this race. That's more than three-times the $277,034 Shilling raised. Both candidates are drawing support from outside the state and Kapanke has shattered the previous record for any Wisconsin state senate race by more than $100,000.
"Ultimately, this election is going to be decided by the grassroots game, the ground game to get out the vote, said Joe Heim, professor of political science and public administration at the University of Wisconsin- La Crosse.
Recall elections across Wisconsin have turned into a national referendum on labor, and a lot of people are watching, Heim said.
If Tuesday's recall is successful against the incumbents, Wisconsin Democrats should take note, Heim said.
"Labor can organize and stop something that occurs that's very much against their interest," Heim said. "It'll also tell the Republicans that maybe Wisconsin and Governor Walker went too far, maybe we better pull back from that, or we'll end up with a very antagonized group of people out there."
That's what is so important about this election, Heim said. He anticipates a 35 to 40 percent voter turnout Tuesday — a number he calls impressive for a mid-August election.