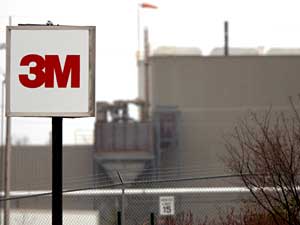 Maplewood-based 3M will pay a total of $3 million to settle age discrimination from about 300 former employees.
The U.S. Equal Employment Opportunity Commission filed the lawsuit on the employees, charging 3M unlawfully laid off hundreds of employees over the age of 45 from 2003 to 2006. The EEOC asserted older employees were denied leadership training and terminated to make way for younger leaders.
3M officials declined to be recorded for broadcast, but said the company is settling the lawsuit to avoid an ongoing investment of time and legal fees in the dispute. The company admits no liability.
EEOC attorney William Tamayo said the commission doesn't believe 3M was in compliance with the law.
"Obviously, they're going to deny and say they are in compliance," Tamayo said. "But the main thing is that we have provided a consent decree to make sure all these workers get some money and ensure future discrimination doesn't occur."
3M will implement a review process for termination decisions and begin a training program on preventing age bias. 3M said this agreement covers employees who were not included in two other age discrimination lawsuits brought by employees. Those lawsuits involved more than 7,100 to whom 3M paid out $12 million.