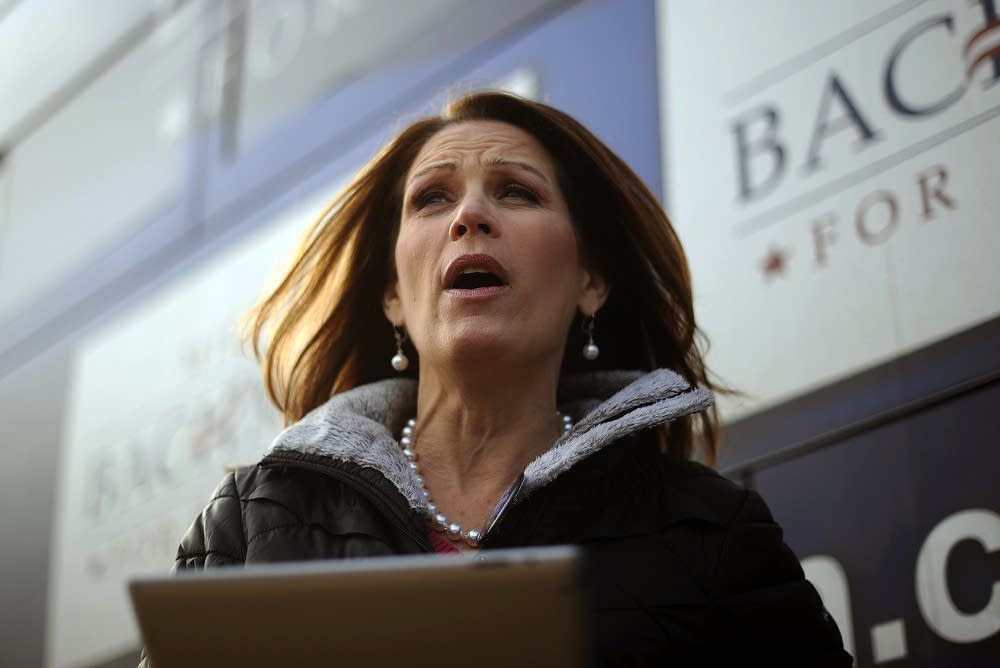 Going into the Iowa caucus vote, Michele Bachmann is not the first female candidate to compete at the national level. She follows in the footsteps of Elizabeth Dole, Hillary Clinton and Sarah Palin. During their campaigns, each of those candidates faced different criticisms than male candidates.
Journalist Christina Bellantoni explores the issue in a recent article for MORE magazine called "Running For President in Heels." Bellantoni is also the new political editor for the PBS Newshour.
She spent time with Bachmann in Iowa earlier this year and says Bachmann hasn't made an issue of running as a woman, but has instead simply presented herself as the most conservative candidate.