Fargo man charged with transporting zebra mussels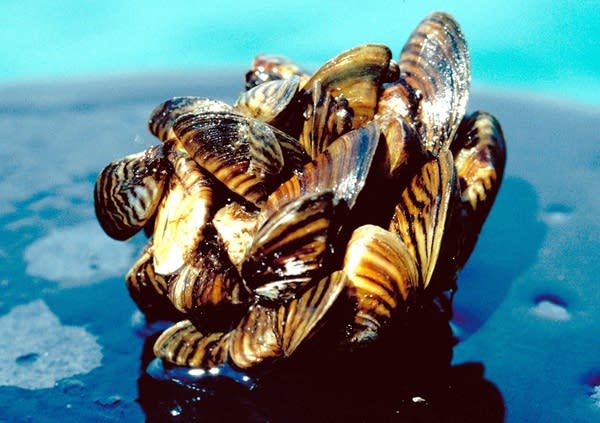 A Fargo man faces criminal charges in Minnesota for moving zebra mussels attached to a boat lift.
Otter Tail county prosecutors charged George Wynn, 54, with transporting zebra mussels.
Department of Natural Resources conservation officer Chris Vinton investigated the case. He found Wynn moved the boat lift knowing zebra mussels were attached.
"The person was notified by another party that was familiar with zebra mussels that 'Hey, that's what those are,' " Vinton said. "They chose to ignore that. Fortunately, it was towards the end of the season and that lift didn't go right back into a lake. But had that lift gone directly back into a lake, mussels would have been shaken loose and there you have a new infestation."
The boat lift was moved from Rose Lake in Otter Tail County. The case led the DNR to treat that lake with a chemical this fall in an effort to contain the zebra mussels.
Transporting zebra mussels is a misdemeanor with a penalty of up to 90 days in jail and a $1,000 fine. DNR conservation officers can also impose civil penalties for transporting invasive species. Fines can be up to $500.
Gain a Better Understanding of Today
MPR News is not just a listener supported source of information, it's a resource where listeners are supported. We take you beyond the headlines to the world we share in Minnesota. Become a sustainer today to fuel MPR News all year long.
A tip led the DNR to investigate and charge Wynn, Vinton said.
"The DNR isn't the ones that are really going to be able to stop this. It's going to be the users of the water. The people that are coming in and out. Compliance, at least in my station, is very good," Vinton said. "People are aware of what's going on and they don't want to be that angler that moves it to a new lake."
This is the second criminal charge for transporting zebra mussels since the law was changed earlier this year, according to DNR Invasive Species Enforcement Coordinator Phil Meier.
In early November, Mark Ratajesak, 30, of Eagle Bend, was charged in Douglas County with transporting zebra mussels.
Gallery
1 of 1