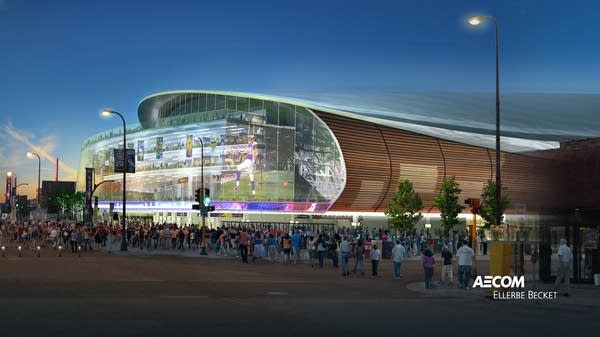 Gov. Mark Dayton says he plans to spend the weekend reviewing Vikings stadium proposals and will then share his opinion on the competing sites next week.
The Big Story Blog is following this story today.
Dayton set Thursday at 5 p.m. as the deadline for submitting stadium plans. He told reporters that he might endorse a site if one stands out as the desirable and feasible.
Dayton said it's still up to Republican legislative leaders to decide whether to take up a stadium bill during the 2012 session, and the DFL governor said he's been getting mixed signals recently.
"If it's going to get just torpedoed at the end of the session and not even be something people are going to want to vote on because they're worried about how it affects their re-election, their job rather thousands of other people's jobs, then let's admit that at the beginning and move on," Dayton said.
Ramsey County officials upped their stadium ante Thursday with a new agreement with the Vikings and more local money to help pay for the proposed Arden Hills project.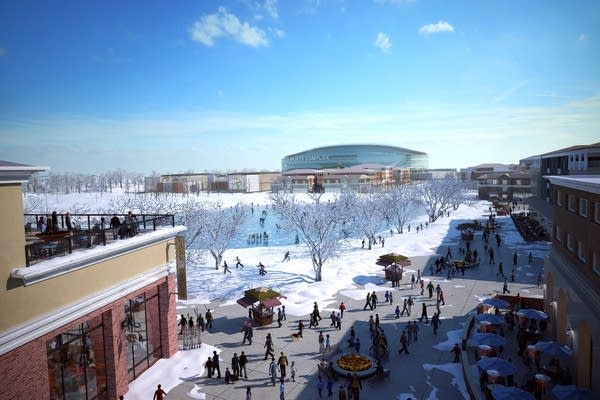 The stadium proposal signed by Ramsey County board chairman Rafael Ortega says the county will commit to a $375 million contribution to a proposed Vikings stadium in Arden Hills. That's a $25 million increase over the deal the county initially reached with the team last May.
In addition, the county's bid includes an updated agreement with the team. In it, the Vikings put their proposed contribution at $425 million, up from their initial $407 million offer. The team had mentioned the improved offer before, but put it in writing with the county's bid Thursday.
Minneapolis Mayor R. T. Rybak said the city can put up $316 million towards a new stadium, upping the bid from the $300 million he offered last year. Rybak also said the city could fund $150 million in up front capital costs. Previous offers only included operating funding in later years.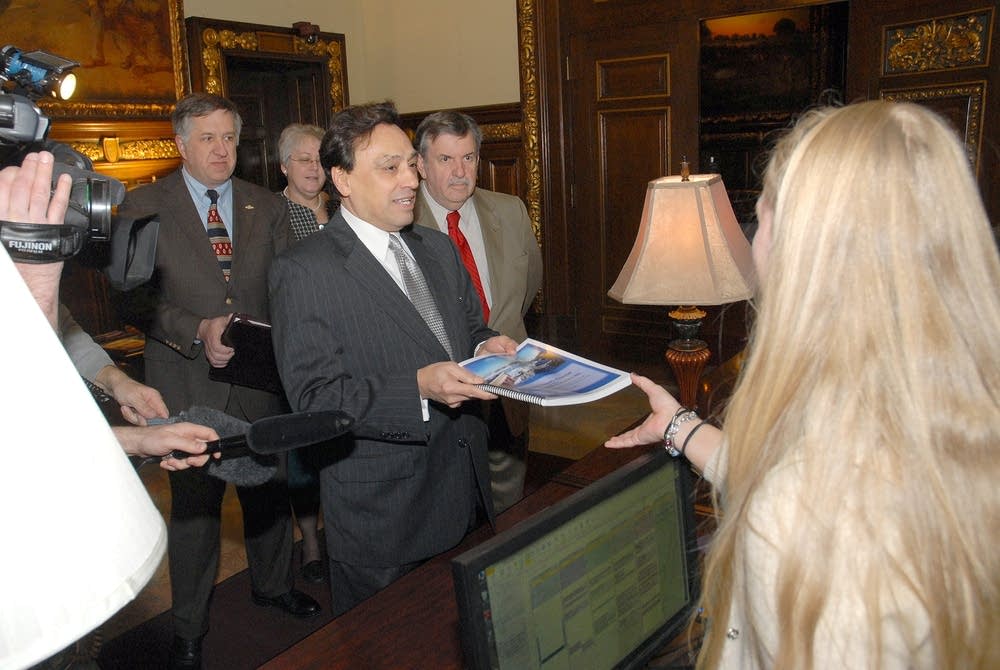 Minneapolis officials have been in talks with the team about its offer, Rybak said.
"We've been in meetings with the Vikings, including a very good productive one yesterday, in which they said they were open to both the Metrodome and Linden Avenue," Rybak said. "Linden has some real excitement for them, but they're still continuing to learn more about the options there."
The Metrodome site remains the city's preference, Rybak said, although other sites near the Minneapolis Farmer's Market and the Basilica of St. Mary have been mentioned as alternatives.
Shakopee submitted a proposal on Wednesday.
RAMSEY COUNTY'S PROPOSAL
2012 RAMCO Stadium Proposal
MINNEAPOLIS' PROPOSAL
Minneapolis Stadium Proposal