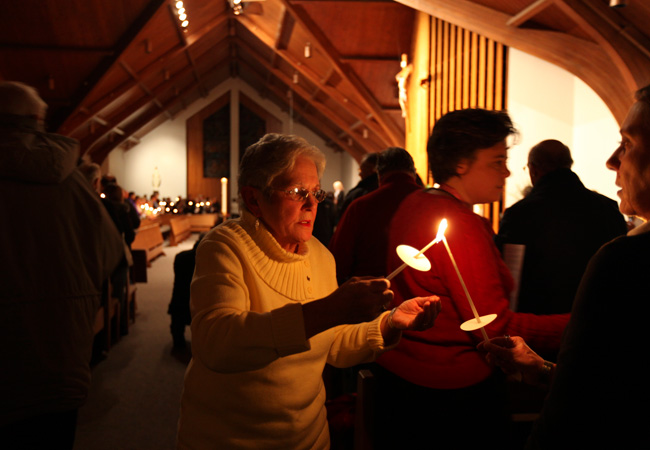 Family and friends at a candlelight vigil Wednesday evening prayed for the safe return of Barbara and Jerry Heil of White Bear Lake. The couple have been missing since Friday, when a cruise ship ran aground along the coast of Italy.
At St. Pius X Catholic Church in White Bear Lake, parishioners prayed for the Heils' safe return, but acknowledged the gravity of the situation.
The Heils are among 21 people still unaccounted for since the Costa Concordia ran aground along the Italian coast last Friday. Eleven people have been confirmed dead.
Duane Jabas, a friend of the Heils' from the Knights of Columbus, was one of many people who praised the retired couple for their involvement in countless parish activities.
"Brother Jerry and Lady Barbara, what a beautiful couple. If you saw Jerry, Barb was not far away. They manifested the virtue of charity: the first principle of the Knights of Columbus,"Jabas said.
After the service, the couple's son Aaron Heil said the outpouring of prayers and support has given the family resolve, and their hearts are with the others who are missing.
"We have a lot of hope. And we have hope for whatever God's plan is," he said. "If God's plan is, for my parents — if they're not around, then I know they're in heaven."