Council recommends additional Heritage funds to fight invasive species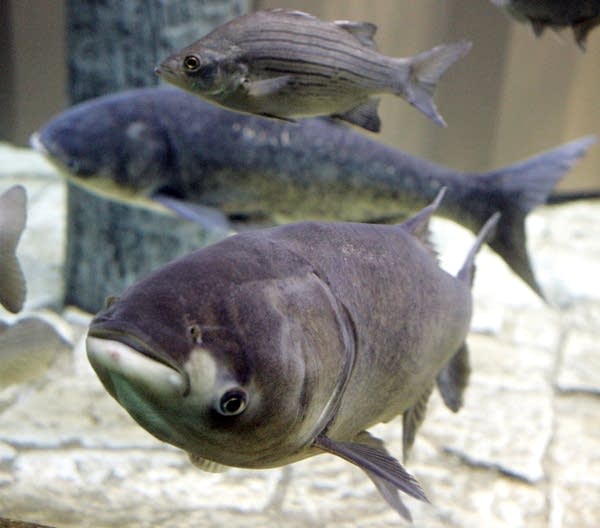 Minnesota may step up its efforts against invasive Asian carp using Outdoor Heritage Funds, one of four legacy amendment funds.
The Lessard-Sams Outdoor Heritage Council will recommend the Legislature increase the current $3 million from legacy funds spent on fighting invasive species to $5.5 million.
Legacy funding, plus money from the bonding bill and federal dollars, will help the state combat invasive species encroaching on Minnesota's waterways said DNR Commissioner Tom Landwehr.
"We need a basket of things — barriers, determent barriers are one part of that," Landwehr said. "But absolutely, research, monitoring, education are all part of that. And when we've done an analysis of what a program like that might cost, you're looking at $15 million a year, ongoing."
A University of Minnesota scientist who proposes an Aquatic Invasive Species Research Center said 180 invasive species are in the Great Lakes, and 140 are in the Mississippi River.
The proposed $2 million center led by the University of Minnesota would develop new techniques to deter, control and eradicate invasive specials such as Asian carp and zebra mussels.
MPR News is Reader Funded
Before you keep reading, take a moment to donate to MPR News. Your financial support ensures that factual and trusted news and context remain accessible to all.
Peter Sorensen of the U of M's department of Fisheries, Wildlife and Conservation Biology said the university is testing audio barriers to deter carp, whose sense of hearing is 50-times more acute than other fish.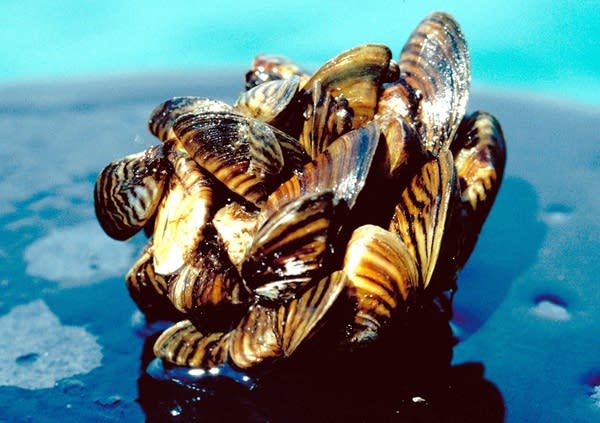 "Every species has its weakness. Everything," Sorensen said. "Everything dies eventually. Nothing's perfect. So the trick is to say, 'We know they're there, let's just go find them.' "
Sorensen pointed to success stories such as combating sea lamprey in Lake Superior and common carp. He says these are examples where scientific knowledge has paid off in controlling invasive species.
EDITOR'S NOTE: An earlier version of this story incorrectly stated the recommended appropriation for fighting invasive aquatic species. The current version is correct.
Gallery
1 of 1