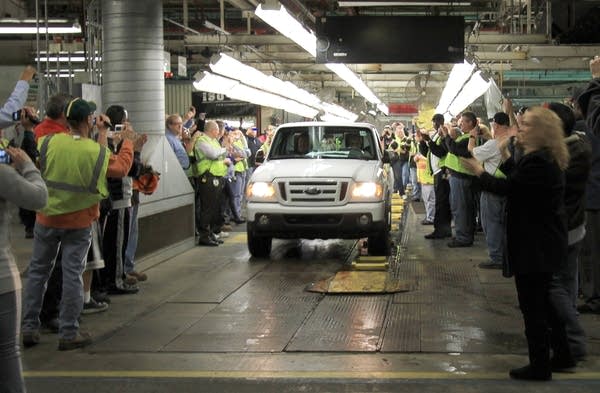 An architectural historian in St. Paul says the Ford Motor Company should hold off on demolishing two buildings at its Twin Cities Assembly Plant.
The plant closed in December, and Ford plans to start tearing down the buildings this spring.
However, historian Brian McMahon, who is writing a book about the plant, said the company should save the MnSCU training center built in 1999 and the original factory building from 1925 so they can be reused in a future development.
"We want to mark the fact that this was an important landmark in Minnesota history," McMahon said. "And there's no way to better do that than saving a portion of the old and the new."
Officials at Ford say they will save ornamental materials from the plant, but still plan to tear it down.
Ford is still considering what to do with the training center. Demolishing it would mean paying the state $2 million to break the lease.