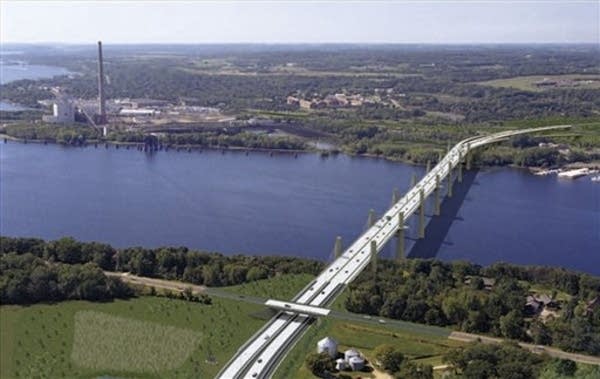 U.S. Rep. Michele Bachmann says House leaders have committed to bringing the Stillwater bridge project up for a floor vote as soon as Wednesday.
"This is a miracle on the order or parting of the seas like Moses did," Bachmann said. "We are absolutely thrilled. We've prevailed upon the leadership in the House."
The Senate passed a bill last month that exempts the $700 million four-lane bridge project from the Wild and Scenic River Act. Gov. Mark Dayton has said if it fails to win approval in the House by March 15, state money set aside for the bridge will be spent on other projects.
To win fast track passage in the House, the bill will require a two-thirds majority vote. Bachmann said she's optimistic the bill will pass and she's glad House leaders are willing to suspend House rules to bring it to the floor.
Bachmann is urging people to help build support for the bridge in Congress.
"We're lobbying right now so this would be the right time for people to contact their member of Congress and tell them vote to get the bridge built," she said. "We want to get this passed on suspension on Wednesday so that we can quickly get this on the president's desk."
Opponents of the bridge, including 4th District DFL Rep. Betty McCollum, say it's too expensive and too big. Advocates for the environment also oppose the project.
Dayton supports the project as do Minnesota's two Democratic Senators.