Strong economic reports for Minnesota today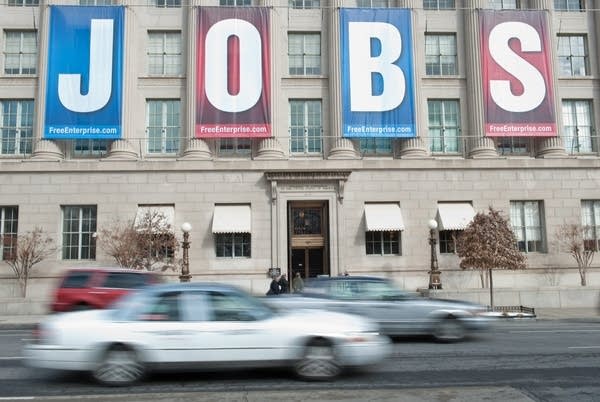 There was good economic news for Minnesota on several fronts today. The positives included new employment and unemployment figures, likely growth in factory jobs, and strong sales at Twin Cities-based Target.
The January employment and unemployment numbers from the Department of Employment and Economic Development were encouraging.
The year started out nicely. said Steve Hine, DEED's director of research and chief labor market analyst.
"We began 2012 with a very strong gain of 15,500 jobs. And as well as another drop in the unemployment of a tenth of a point to 5.6 percent," Hine said.
Minnesota's unemployment rate remains well below the national rate of 8.3 percent.
Hine also said revisions that provide greater accuracy to past job counts indicate the state has made solid progress in restoring the nearly 160,000 payroll jobs Minnesota lost in the recession.
"About 48 percent of the jobs lost during the recession have now been regained, just under half." he said .
The relatively high-paying professional and business services sector had the greatest job growth from December to January. Hine said that sector has had the best rebound from the recession.
"Professional and business services employment has now regained all the jobs it lost during the recession," he said . "So, we're now at new historical highs for that sector overall. It's a good measure that we're getting back to pre-recessionary levels in our labor markets."
Accountants are among the business professionals seeing better times.
Scott Kadrlik, a managing partner of an Eden Prairie accounting firm, said people in his profession are definitely doing better as economic activity picks up.
"Individuals are out putting together new businesses," he said . "We're starting to see new deals happening, which requires professional services. People are going back to work. They're finding other ways of generating income. That's requiring them to file more tax returns. More accounting is required."
Construction employment had a one-month gain of 4,200 jobs. The sector benefited from warm weather in January but employment is still far below pre-recession levels. Within the sector job growth is uneven. Employment in heavy and civil engineering construction, for example, is down 7 percent from January of last year.
"It's getting better," said Dave Semerad, CEO of the Associated General Contractors of Minnesota. "But it's a very gradual improvement, almost so gradual that it's unnoticed."
There was a mixed report from the Minneapolis Federal Reserve Bank today, too.
Bank economists project the state's unemployment rate by the end of 2012 will fall to 4.9 percent, much lower than their forecast from last December. They also project much slower job growth, 1.3 percent, compared to 2.8 percent in the December outlook.
But a survey of Minnesota's purchasing managers found they are poised to spend more freely this year, and at a faster pace than their peers nationally.
"These are supply managers and if they're buying today to support production tomorrow, that's going to show up in the overall economy latter on," said Creighton University's Ernie Goss. Goss, who conducts the survey.
"So, we're going to see some pretty good growth for Minnesota in the months ahead."
Goss said the survey indicates factories will increase hiring at a healthy pace over the next several months.
Finally, hometown retailing giant Target Corp. posted sales for February that exceeded the company's estimates. Sales at stores open at least a year, a key benchmark that eliminates the effects of recently opened or closed stores, rose 7 percent. The company said sales were helped by warm weather, stronger-than-expected customer traffic and larger purchases.
Gallery
1 of 1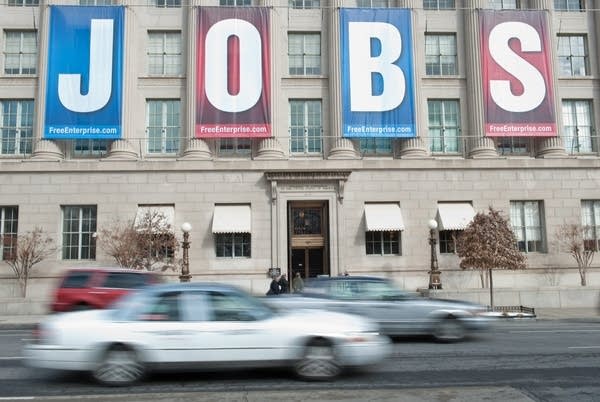 Your support matters.
You make MPR News possible. Individual donations are behind the clarity in coverage from our reporters across the state, stories that connect us, and conversations that provide perspectives. Help ensure MPR remains a resource that brings Minnesotans together.