A new U.S. trade agreement with South Korea takes effect Thursday, reducing the cost of goods exchanged between the two countries.
The new trade agreement comes as international business is increasingly important to many of Minnesota's biggest employers, who find their greatest growth opportunities are outside the U.S.
The deal eliminates tariffs on nearly 80 percent of American consumer and industrial products sold to South Korea. Under the agreement nearly all products exchanged between the two countries will be traded duty-free within a decade.
Minnesota's biggest employers say their international success benefits the state. In 2011, Minnesota sold $702 million worth of goods to South Korea and imported $191 million in goods.
Minnesota's leader in international business is its biggest company, Cargill. The privately-held company produces and markets food, agricultural, financial and industrial products and services worldwide. More than half of its $120 billion in annual sales comes from outside the U.S. And most Cargill employees live and work in developing countries.
Cargill built a creative distribution system equipping sales people with iceboxes, scooters and handheld computers to call on thousands of stores. Its business covers everything from exporting grain from the U.S. and raising chickens in China to mining salt in Australia and delivering refrigerated foods in hot, congested parts of Latin America.
"The greater growth opportunities are going to be international, when you think about world population, with 1.3 billion people in China and 1.1 billion people in India," said Cargill President Dave MacLennan.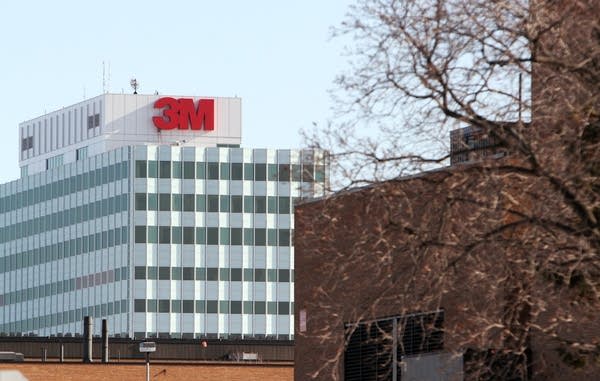 "As incomes grow and they consume more protein or they consume healthier or more value-added products, those are the kind of products that we make," MacLennan said.
Other Minnesota companies feel they're looking at the same kind of favorable demographic and economic opportunities abroad.
Since the mid-1990s, half of 3M's sales have come from abroad. The company has manufacturing plants in 40 foreign countries. Its international operations now generate about two-thirds of the company's sales and are outpacing domestic sales growth.
Polaris aims to get a quarter, or more, of its sales outside the U.S. by 2014. Best Buy hopes to ramp up sales in China. And Target plans to start opening stores in Canada next year.
Minnesota's big medical device firms, Medtronic, Boston Scientific, and St. Jude Medical earn billions in revenue from overseas, but St. Jude is the only one of the three with more than half of sales coming from abroad.
The Little Canada-based firm's gets 55 percent of its sales outside the U.S. And the company has manufacturing plants in Brazil, Sweden, Costa Rica, Malaysia and Thailand.
"In the emerging markets, the populations are getting wealthier," said Mary McMahon Busch, St. Jude's senior vice president for international marketing. "These markets offer growth to the right technologies and St. Jude Medical has the technologies that we expect to be become standard of care."
And international expansion means jobs in Minnesota, McMahon Busch said.
"Our cardiovascular division recently announced it's expanding its Plymouth campus and that's a direct result of the future growth opportunities from devices developed by that division that's based here. Many of those products will be targeting international markets," she said.
Sales growth overseas can result in job growth overseas as well. 3M, for example, has added jobs at a greater pace abroad than in the U.S. since 2009.
In operating global enterprises, companies face complicated regulatory, legal, cultural , language, logistical and other challenges. Firms say international growth is essential to their competitiveness and survival.
Many of Ecolab's customers are global enterprises and they expect their suppliers to be global, too, said CEO Doug Baker. About half of the St. Paul-based company's sales of food and water safety products and services are outside the U.S.
Baker said if a company does not compete worldwide, it may find itself under intense attack at home.
"If you do not compete globally and you sit and decide you're an island, you're only going to compete nationally, then others will grab your IP — your intellectual property," he said. "And they will develop their business overseas, they will develop a pile of cash. And they will come after you in the United States."
In today's global economy, that argument makes sense for multi-national companies, said University of Minnesota business professor Myles Shaver.
"A lot of times the reason that they're healthy and we have an employment level locally is exactly because they are making these expansions internationally," Shaver said. "Actually, being strong and healthy domestically is often a reflection that you have to be strong and healthy and growing internationally also."
Without their international operations, Shaver said companies such as 3M, Cargill, Medtronic and St. Jude would be weaker. Shaver said it is possible some of Minnesota's Fortune 500 companies might not even be in business today if not for their international operations.