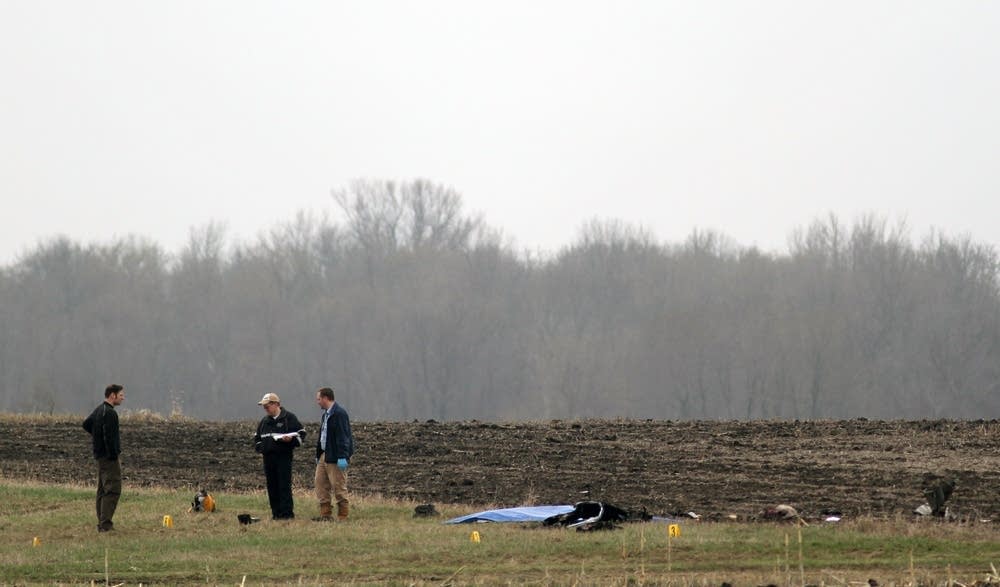 At least three people were killed in a plane crash Wednesday near Glencoe, about an hour west of Minneapolis.
• News Cut: Facts in crash don't add up, yet
McLeod County Sheriff Scott Rehmann says the plane went down in a field about four miles north of Glencoe, which is about 50 miles southwest of Minneapolis.
"Right now, we're just trying to piece together what happened," said Rehmann, who went to the scene of the accident.
Rehmann said witnesses heard a loud pop from the single-engine prop plane, and then heard the aircraft crash.
Rehmann says all three victims were adults. He did not know where the plane was headed or where it took off from. The victims have been identified. But their names won't be released until family members are notified.
The sheriff says investigators from the Federal Aviation Administration arrived about 3 p.m. Wednesday. He says the National Transportation Safety Board also is expected to investigate.
The FAA says the crash was reported at 11:12 a.m.
Written with information provided by The Associated Press