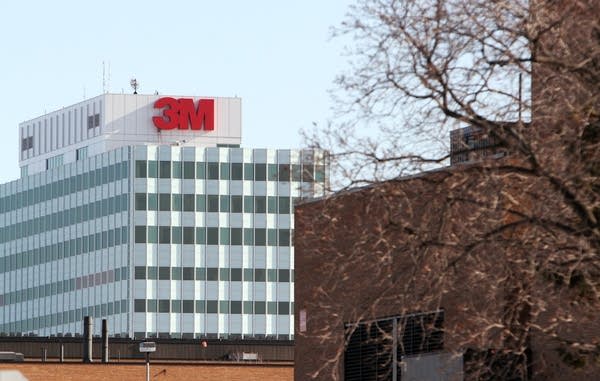 Minnesota-based 3M has received a $3 million grant from the U.S. Department of Energy to find ways to make hydrogen fuel cells cheaper.
Hydrogen-fuel cells could provide a more environmentally-friendly alternative to gasoline-fueled cars. Major companies like Toyota and General Motors plan to introduce hydrogen-fuel autos commercially by 2015.
The problem is that hydrogen fuel cells are very expensive because of the amount of platinum they require.
That's where 3M researchers come in. The grant will allow 3M's Eric Funkenbusch and his team of St. Paul-based researchers to work with partners, including General Motors, to try to increase the efficiency and durability of hydrogen fuel cells to make them less costly over the next three years.
"The goal of the work really is to get the amount of platinum that's required for a fuel cell vehicle to be equal to what's currently required for a catalytic converter in an internal combustion vehicle," Funkenbusch said.
Making a more efficient fuel cell is only one challenge to the adoption of hydrogen-powered cars. Hydrogen-fueling stations also need to be available. Right now, those are mostly located in places like California.
"Actually the fueling operation would not be very much different from how you fuel a gasoline vehicle," Funkenbusch said. "It would take you three to five minutes and you could be on your way again with essentially the range of an internal combustion engine vehicle."
Since 2008, fuel cell durability has doubled while costs fell by 30 percent, partly due to research advancements, according to the U.S. Department of Energy.
Hydrogen fuel cells are on the cusp of becoming more sustainable, Funkenbusch said.
"The joke is that fuel cells are three years away, and they always will be," he said. "But I think we're seeing some positive signs now that there's starting to be some commercial traction."