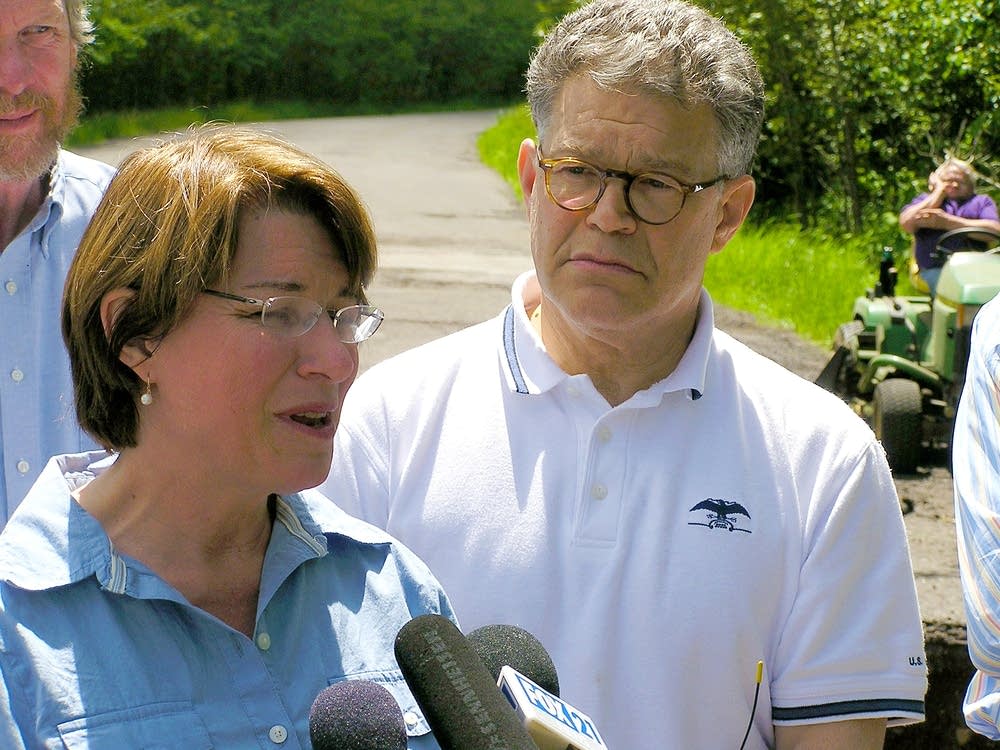 Minnesota's two senators and 8th District Congressman Chip Cravaack toured damaged sections of Duluth and other northeastern Minnesota communities today, as the region continues to deal with the aftermath of historic flooding.
They met with city leaders in Duluth and other communities struggling to recover from this week's record-breaking rains.
In front of a fifteen-foot-deep washed out section of Duluth's Skyline Parkway, they pledged their help in getting federal disaster assistance. Sen. Amy Klobuchar told reporters Duluth has some broken roads, but the city's spirit is unbroken.
"And I know Duluth will get through this, but our job is to maximize the fed help, and that way we take the burden off the state and local taxpayers if we're able to access as much federal money as we can to clean this up," Klobuchar said.
She said it is clear there is enough damage to qualify the city for federal disaster assistance. FEMA officials are expected to meet with state leaders in St. Paul on Monday, and travel to northeastern Minnesota Tuesday.
Cravaack said the regional economy is at risk.
"We want to make sure we get this done, get it right, get the aid to the people that need to get it, plus the fact that we need to get commerce going again," Cravaack said. "We need to get our taconite mines rolling again, and making sure that nobody loses any jobs over this."
The taconite mines on the Iron Range depend on rail lines from the Duluth port to supply limestone and to ship taconite out. The storm damaged some rail lines.