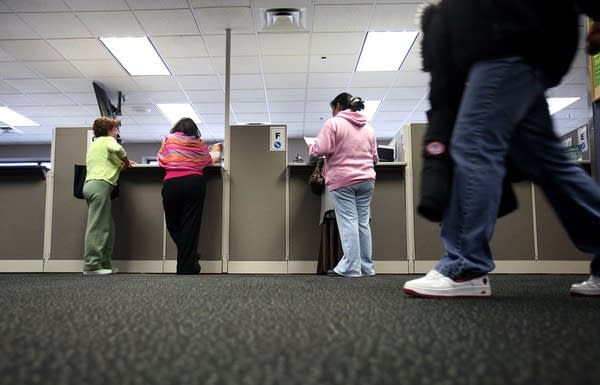 New research from the National Poverty Center shows that, while 1996 welfare reform has helped poor families, the "deeply poor" have seen a decrease in funds. This segment of the population has income of less than $11,500 for a family of four.
From the report:
From 1992 to 2005, we find a constant or declining trend (suggesting improvement) in the incidence of material hardship for low-income households with children at or above 50 percent of poverty, across all three measures. In contrast, the deeply poor experienced significant increases in some material hardships in 2005 relative to 1995, 1998 and 2003. Our difference-indifference estimates suggest that the deeply poor became increasingly stratified from their near poor counterparts on these outcomes. It appears as though this bifurcation is driven not only by deteriorating circumstances of the deeply poor, but also by the improved circumstances of higher income households. Indeed, it appears that one result of the changes of the 1990s was to deepen the stratification of material well-being, even among low-income households. In 1992, deeply poor households were just 7.3 percentage points more likely to report difficulty meeting their essential expenses. In 2005, this gap was 18.0 percentage points.
Marci Ybarra, co-author of the research, will join The Daily Circuit Monday to explain the reasons why these families might get left out and how these numbers play out in Minnesota. She's an assistant professor at the University of Chicago's School of Social Service Administration.
Craig Helmstetter, senior research manager at the Amherst Wilder Foundation, will also join the discussion.
Join the conversation on Facebook.