Inside the quiet at Best Buy: Company's founder prepares 'due diligence'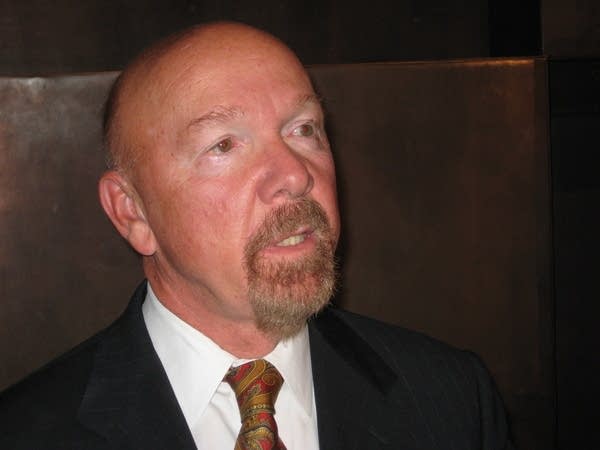 Best Buy has fallen out the headlines lately. Things got quiet after founder Dick Schulze and the company's board agreed on a process that would allow Schulze to make an offer to buy the company outright and take Best Buy private. Despite the quiet, there's a lot of work going on behind the scenes.
Founder Dick Schulze may know Best Buy better than anyone, but even he has to scour the books.
Best Buy has fallen out the headlines lately. Things quieted after Schulze and the company's board agreed on a process that would allow him to make an offer to buy Best Buy outright and take the company private. Despite the silence, there's a great deal of work going on behind the scenes.
Before he spends between $8 billion and $9 billion for Best Buy, Schulze has to be sure he is not offering too much and that the company has a good future. Schulze may know the consumer electronics chain inside and out, but his partners in the deal need to know what they'd be getting into. So, Schulze been conducting "due diligence" — he, his advisors and potential investors and lenders are examining every aspect of the struggling retailer's business.
"You really want to make sure you really understand what the financial and strategic condition of the company is," said John Poerink, managing partner of Linley Capital, a New York-based private equity firm. "You also have to do a very, very thorough analysis of the marketplace and make your prediction about how the marketplace is going to be developing."
A potential buyer can't overlook anything about a company, said Chip Fisher, managing director of Greene Holcomb & Fisher, a Minneapolis an investment banking firm. He said the goal of due diligence is to make sure there are no unpleasant surprises that would cause a partner to want to back out.
MPR News is Reader Funded
Before you keep reading, take a moment to donate to MPR News. Your financial support ensures that factual and trusted news and context remain accessible to all.
"They will go deep into the financial statements and into the audits and operations," Fisher said. "They'll look at all the contracts. They'll look at all the agreements. They'll interview employees, customers."
The due diligence process can cost a buyer millions of dollars. But the process gives a buyer access to a wealth of typically confidential information critical to evaluating a company.
"Even the founder of the company doesn't know all the details about all the things that matter," said Rick Nelson is a University of Minnesota business professor. "These companies are too big."
Best Buy agreed late last month to give Schulze at least 60, possibly 90, days to come up with an all-cash offer for the company. It's unclear when the clock started ticking. But if Best Buy's board rejects the first offer, Schulze will have additional opportunities to bid for the firm next year.
Both Schulze and Best Buy are being counseled by heavyweight New York law firms with much experience in mergers and acquisitions.
In Schulze's corner is Shearman & Sterling. That law firm, established 1873, boasts it is among the world's leading mergers and acquisitions advisers. Best Buy has hired Simpson Thacher & Bartlett to help assess offers from Schulze, or those from other potential buyers if they emerge.
Neither party is talking publicly about the process. Schulze and his crew are bound by agreements to stay tight-lipped about confidential company information, as well as discussions and negotiations with Best Buy.
"Even the founder of the company doesn't know all the details about all the things that matter... These companies are too big."
To get lenders on board, Schulze must convince them Best Buy will generate sufficient profit to pay back billions in loans needed to complete the deal. And to win additional billions in commitments from private equity investors, Schulze has to convince them the deal will deliver hefty returns.
"I don't think they like anything less than 30 percent over a five-year period, and probably more," said Stephen Quinlivan, a mergers and acquisitions attorney with Leonard, Street and Deinard in Minneapolis.
There's also the matter of how much will Schulze offer to buy up all of Best Buy's stock. This past summer, he suggested about $25 per share. That was some 40 percent more than the stock price at the time.
Poerink, the venture capitalist, said the premium buyers are willing to pay for a company's share varies widely, depending on the industry involved and the health or prospects of the company for sale.
"Typically, what you see is anywhere between 20- to 50-percent premium on where the company is trading," he said.
Would a formal offer in that range be enough to sway the Best Buy board to sell to Schulze and his backers? Fisher of the investment banking firm said the Best Buy board has a legal obligation to decide based on what's best for shareholders.
But given Best Buy's uncertain outlook in the face of rising competition from online and brick-and-mortar retailers, many analysts are skeptical about Schulze's chances of prevailing, no matter how much due diligence he does.
Gallery
1 of 1