A former student at the private college prep school Shattuck-St. Mary's in Faribault, says school officials should have known about the sexual misconduct alleged between a teacher and students. This comes after criminal sexual conduct charges were filed this week against the former teacher, Lynn Phillip Seibel.
Shattuck-St. Mary's officials say they handled the matter properly. But authorities still differ on whether the school fulfilled its responsibility to report allegations of abuse.
Hans Finanger graduated from high school at Shattuck-St. Mary's in 2002, and remembers Lynn Seibel well. At a school renowned for its hockey prowess, a school that turns out NHL players like Zach Parise of the Minnesota Wild, Finanger said Seibel may have been the biggest thing without skates.
"He was easily the funniest man on campus. He was easily the happiest man on campus," Finanger said of Seibel. "He was easily the one guy that, no matter what student you're talking about, high-fived him, hugged him, said hello. We're talking Zach Parise, all the way down to a guy like me. He's like the homecoming king that never leaves."
Seibel, a former drama teacher, was charged this week with 15 counts of criminal sexual conduct and two others related to child pornography, involving six underage victims who were students at the school between 1999 and 2003.
Finanger was one of Seibel's drama students, and was one of a group of kids who took a field trip with Seibel to Hollywoood. He remembered the teacher and school fondly, calling Shattuck-St. Mary's a "marvelous" place, and said he wouldn't hestitate to send his own kids there.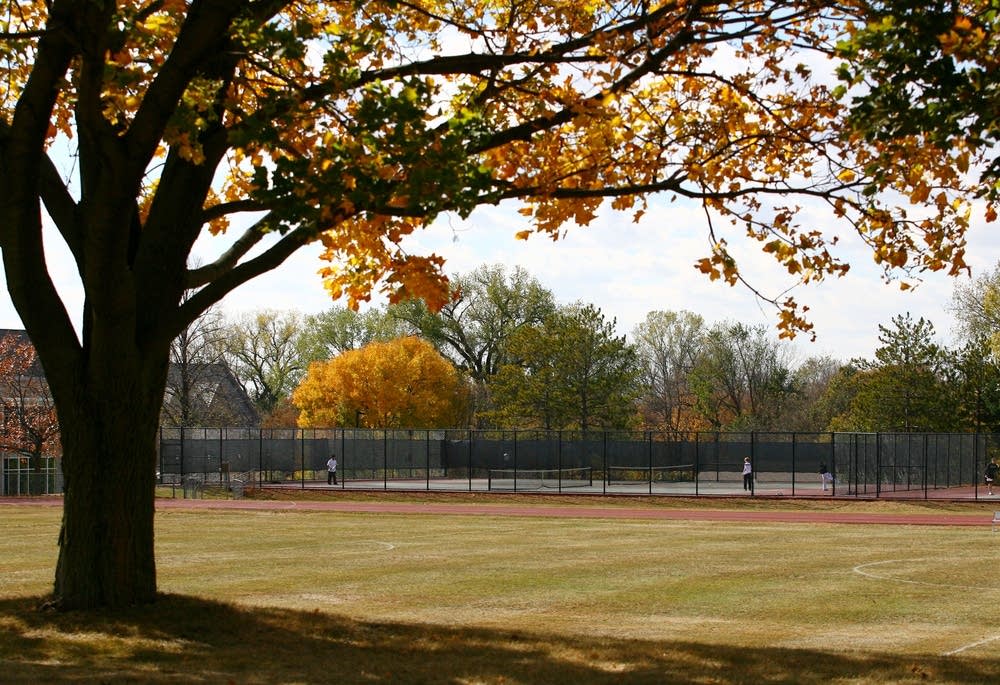 Finanger isn't one of the alleged victims in the case, and said he doesn't have any first-hand knowlege of the incidents. But he said he thinks someone at Shattuck-St. Mary's did.
"My hunch was that the school knew, because I knew," he said.
Finanger said rumors of Seibel's sexual proclivities and interaction with students were widespread before Seibel left the school in 2003.
"I think the school knew about it, and in my opinion, I don't think they did anything about it because Lynn Seibel was a hero at the school when I was there," said Finanger.
Law enforcement authorities are raising questions about whether Shattuck-St. Mary's officials handle misconduct cases on campus properly -- not just in the Seibel case but also in that of another teacher who was accused in 2008 of having a sexual relationship with a student.
That teacher, Leonard "Len" Jones, a dorm director, teacher and lacrosse coach, had been suspected of having an affair with a teenage foreign national who was a student at the school, starting when she was 15 and lasting until she was 18.
Jones committed suicide after being confronted by school officials about the relationship, according to police chief Don Gudmundson. He said police only discovered the alleged affair during their investigation of Jones' death.
Twice this week, school officials have issued written statements defending their handling of the incidents, saying they followed the law and acted as swiftly as they could.
A statement from the school Monday disclosed that allegations were made about Seibel's conduct in 2001. The school said that an internal investigation "did not corroborate those allegations."
School officials say they reported the allegations to the Rice County Department of Social Services and the Faribault Police Department, although officials from both those departments dispute that.
Seibel was fired in 2003 after the school discovered pornography on his computer. A Bureau of Criminal Apprehension review found that a significant portion of the images were "without question illegal child pornography," according to the complaint.
But Shattuck-St. Mary's said the school consulted with its lawyers in 2003, and they "confirmed that the material did not trigger a reporting requirement."
"No headmaster or staff member of Shattuck-St. Mary's reported any allegations to Rice County social services concerning Mr. Seibel," said Gary Weiers, Rice County administrator who oversees the county's social services division.
It's a misdemeanor criminal offense in Minnesota for school officials, welfare officials, health care providers and others not to report suspected child sex abuse. It could also leave a school or other institution open to lawsuits and potentially substantial awards in civil court.
Attorney Gregg Meyers, with the firm of Jeff Anderson and Associates in St. Paul, said his office is already fielding calls from victims in the Shattuck-St. Mary's case. He said the lack of clarity about the school's response is troubling.
"It says pretty strongly to me that the administration of the school has not thought through what its proper obligations are when it gets this kind of information," said Meyers. "They're trying to protect themselves, instead of thinking, 'My God, if this stuff's true, what do we have to do to protect children?' " The state's Bureau of Criminal Apprehension says its investigation into Seibel, and what happened at Shattuck-St. Mary's, is ongoing.
Seibel, 70, has been in jail in Los Angeles County since August on unrelated charges of possession of child pornography. He is awaiting extradition to Minnesota.
• Follow Tim Nelson on Twitter: http://www.twitter.com/timnelson_mpr