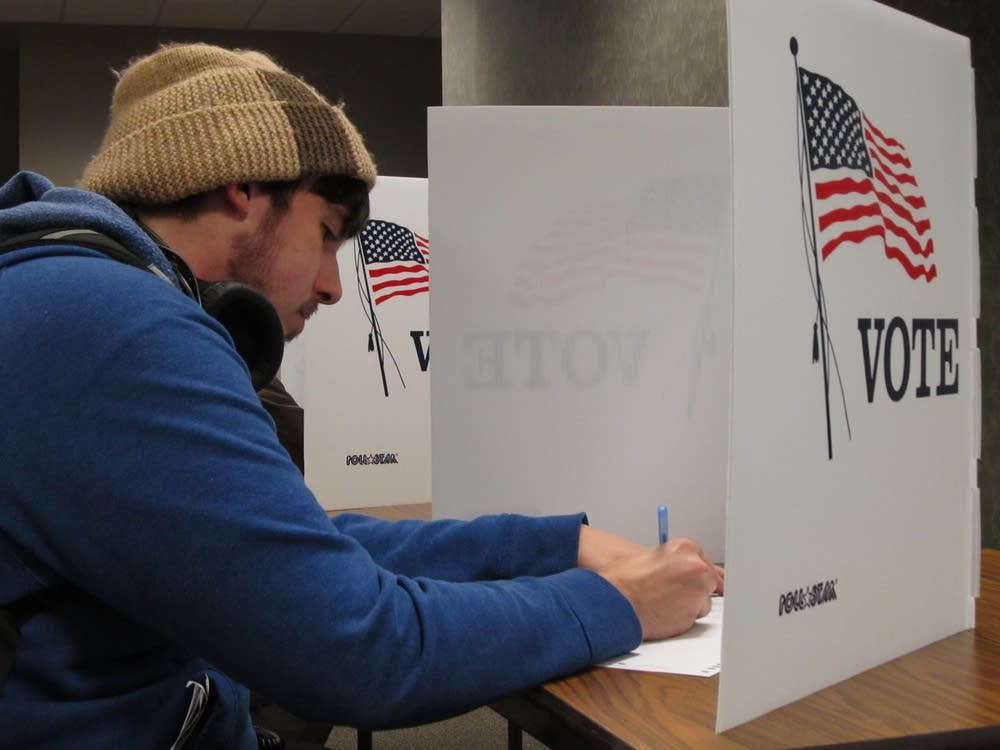 Secretary of State Mark Ritchie said that Minnesotans cast a record number of ballots in Tuesday's election, according to a news release from his office.
With 99.93 percent of precincts reporting, 2,938,947 voters cast ballots in the presidential race. Since most voters cast votes in the presidential race, the number is a good indicator of turnout while counties are finalizing their data about the total number of voters.
In 2008, 2,921,147 voters cast ballots in the presidential election.
In terms of percentage of eligible voters, turnout in Minnesota appeared to be slightly lower than in 2008.
The final numbers were delayed by a handful of precincts that had not reported their votes on Tuesday. In Minneapolis, about 5,500 ballots cast in three precincts were being hand-counted Wednesday morning. Printing errors caused those ballots to be unscannable. Also, some precincts in Wright, Becker, Itasca and Cass counties were still counting ballots as of Wednesday.
Ritchie estimated that about the same number of people would vote in 2012 as in 2008, but Minnesota's population has grown since then.
"Having the same turnout of people will result in a slightly lower percentage of our eligible voters," Ritchie said. "And I think it will be between 76 and 77. Last time we were at 78."
Minnesota's highest general election turnout came in 1956, when a little more than 83 percent of eligible voters participated. The state is typically among best in the nation in turnout.
The Associated Press contributed to this report.