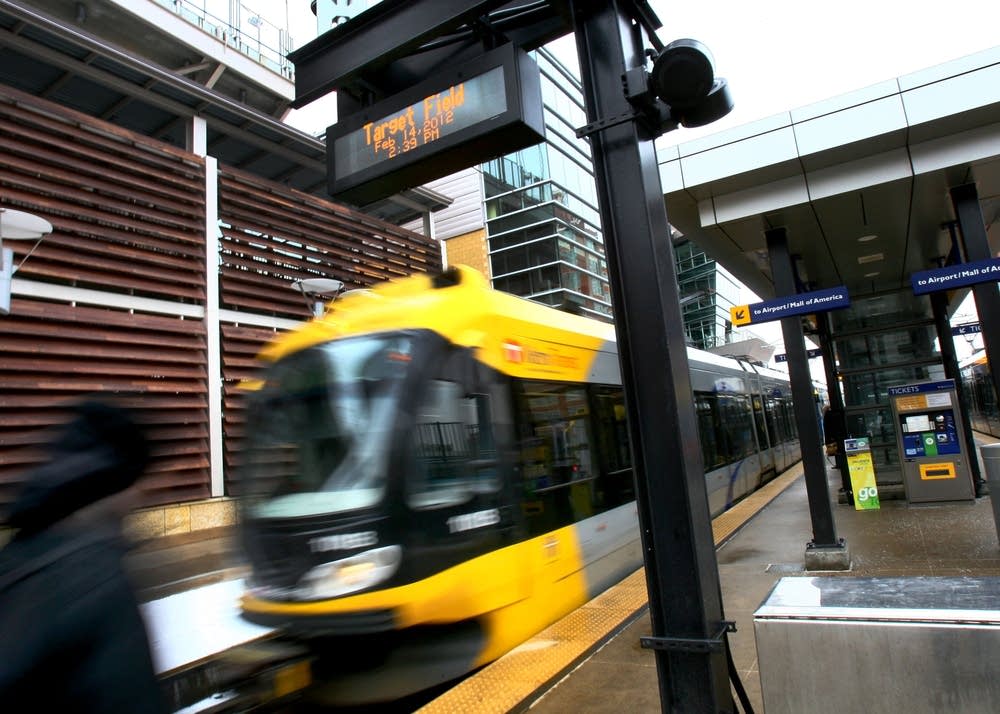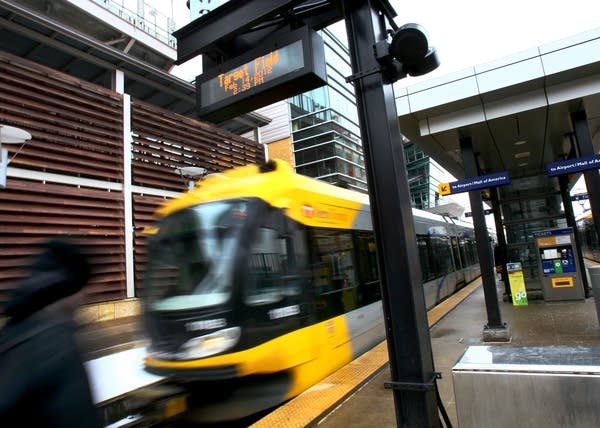 Will Golden Valley go for a light rail line connecting Minneapolis and Brooklyn Park? Are we still in a foreclosure crisis in Minnesota? Will Janee Harteau be the next top cop in Minneapolis? Those questions, some answers and more on today's MPR News Update.
ON THE RAILS: As Hennepin County pushes forward with what could be the fourth light rail spoke in the Twin Cities, Golden Valley is the only one of five cities touching the so-called Bottineau route preferred by planners to take an official stance against it. Now there are hints that some city officials may back away from their opposition, and some residents are not happy at all.
NEAR THE RAILS: City officials have approved a plan to expand affordable housing along the Central Corridor line. With the new light rail line scheduled to open in 2014, St. Paul City Councilman Russ Stark said low- and moderate-income people should not be forced out of their homes if property values rise.
GLIDE PATH: Acting Minneapolis Police Chief Janee Harteau appears to be on a smooth path toward confirmation for the job. A City Council committee Wednesday afternoon unanimously approved her nomination to become the city's next top cop.
MORE FROM LITTLE FALLS: Byron Smith, the Little Falls man who authorities say admitted killing two teenagers because they broke into his home, was a highly trained State Department security engineer responsible for protecting U.S. embassies from terrorism and espionage. He worked for the State Department as recently as 2006 and served in Bangkok, Cairo, Beijing and other foreign cities.
WHEN AMERICAN DREAMS GO BAD: John Chun has lived the American dream. After escaping from North Korea to South Korea in 1957, he moved to the United States, learned to speak English and went to college. Eventually, Chun became an engineer and car designer for Ford Motor Co. But Chun's dream is turning into a nightmare. At 84, he and his wife Helen, who also is from Korea, may lose the home they have owned since the 1970s to foreclosure, even though they have plenty of equity.
KNEE HIGH: Timberwolves point guard Ricky Rubio has been cleared to practice with the team, after ending his rookie season March 9 with a knee injury. Meantime, the Timberwolves were beaten last night in Los Angeles by the Clippers, who fielded their own key player returning from injury. Chauncey Billups, now in his 16th NBA season, gave the Clippers the spark they needed to beat Minnesota 101-95.
SALES SLUMP: Superstorm Sandy depressed traffic and sales at Target stores for the four weeks ending last Saturday. The nation's second-largest discount chain posted a 1-percent decline in same-store sales. The company's share price dropped as much as 3 percent in trading shortly after the announcement.
ABORTION RIGHTS: A conservative legal group claims in a lawsuit filed Tuesday that Minnesota taxpayers have been wrongfully charged for more than 37,000 elective abortions for indigent women since 1999. The Alliance Defending Freedom argues that state government is allowed to pay for abortions for indigent women only for ``therapeutic reasons,'' including when the life or health of the woman is in danger or in cases of rape or incest.
FROM BREW TO BEEF: When you make beer, one of the byproducts is the leftover grain you have used in the brewing process. When you run Fitger's Brewhouse in Duluth, that comes to 3,000 pounds a week of "spent grain." So the Fitger's folks bought some highland cattle, to whom they plan to feed those leftovers. Come spring, they hope, you'll be able to drink their locally made beer and eat a steak from their locally made and beer-grain-fed steer.
SPEAKING OF BEVERAGES: The revolution in local food has a potable component -- craft brewing and locally roasted coffee are rising in popularity, not just in the Twin Cities, but also in other parts of the state, such as Duluth. James Norton from the Heavy Table joined All Things Considered to talk about both.
CLIFF DIVE? Is the country headed off the fiscal cliff? DFL Rep. Tim Walz tells us he wants "compromises. Get a balanced approach" to cutting spending and raising taxes. GOP Rep. John Kline says he wants to raise revenue without raising taxes, and wants to reign in Medicare and Medicaid.
TOO HARD: Minnesota high school seniors are required to pass one final reading, writing and math exam before they get their diplomas. It's called the GRAD test. But a significant number of students are not passing the math portion of the test, and some state educators and lawmakers want to eliminate it as a requirement.