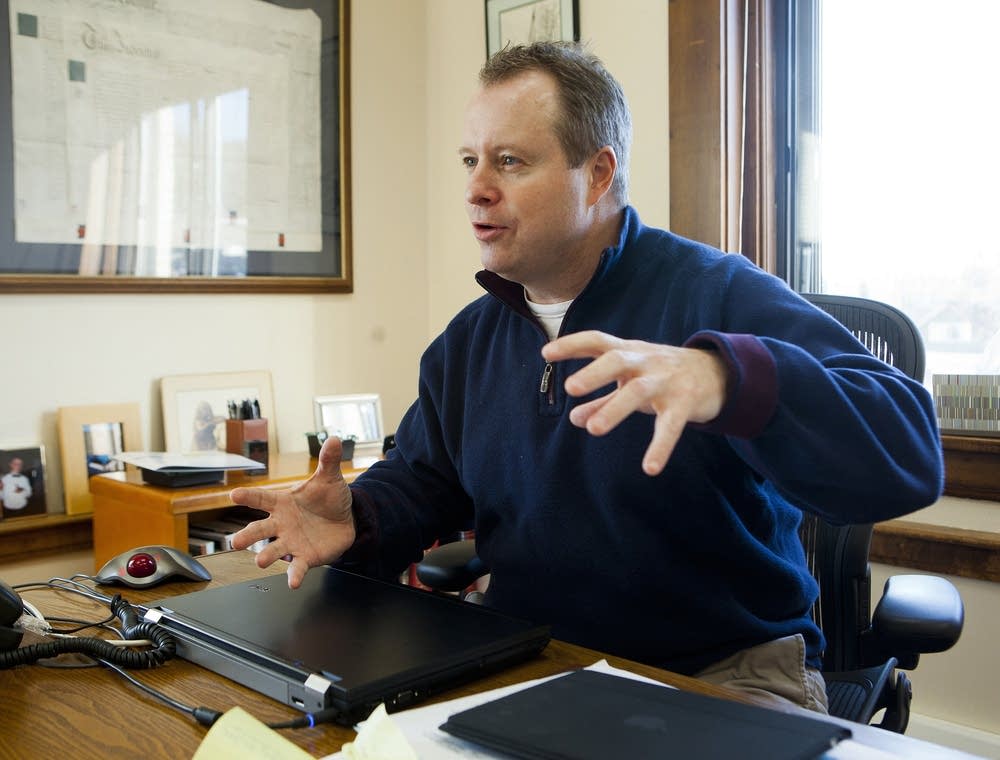 The Cook County sheriff has asked state authorities to investigate Cook County attorney Tim Scannell after a family obtained a restraining order to keep him away from their teenaged daughter. In a statement released by his Minneapolis attorney, Scannell apologized to his northern Minnesota constituents for what he is calling a 'breach of trust.'
Scannell issued the apology after the temporary restraining order was issued against him this month. It was requested by the family of a 17-year-old girl in the area, after Scannell allegedly informed them of his romantic relationship with the girl.
• Read Scannell's statement and the restraining order below
Cook County Sheriff Mark Falk said he asked the state's Bureau of Criminal Apprehension to launch a criminal investigation into the case.
"Based on the contents of the harassment order, it just felt necessary that we do an investigation about whether or not a crime had been committed," Falk said.
Falk said there was a potential conflict of interest for his own office to investigate the attorney that prosecuted their own cases, so he asked state authorities to step in.
It's the latest twist in a year-long drama that has played out in Grand Marais. A year ago on Dec. 15, Scannell won a third-degree criminal sexual conduct conviction against a 42-year-old Grand Marais man, Daniel Schlienz. He was charged with having a sexual relationship with an 15-year-old girl. But before being taken into custody, Schlienz allegedly went out to his car, got a gun and returned, then shot and wounded Scannell in the courthouse.
Schlienz was charged with attempted murder but died on Dec. 27 while awaiting trial in the St. Louis County jail in Duluth. An autopsy blamed his death on a sudden bacterial infection.
The case prompted widespread discussion of the relationships between adult men and teenage girls in the community, a problem that Scannell acknowledged in a Minnesota Public Radio story in February.
Scannell didn't elaborate on the latest case in his four-paragraph apology. "The issues relating to the temporary harassment order never involved my position as Cook County Attorney or any part of the County Attorney's Office. It was, and is, absolutely and completely a personal matter... I recognize that I have breached your trust and I hope to repair that trust over time."
Scannell was first elected in 2006 and re-elected in 2010.
• Follow Tim Nelson on Twitter: http://www.twitter.com/timnelson_mpr
Scannell statement
Restraining order against Cook County Attorney Tim Scannell. For privacy reasons, names of the teenager, her family, and members of Scannell's family have been redacted.
Restraining order against Cook County Attorney Tim Scannell