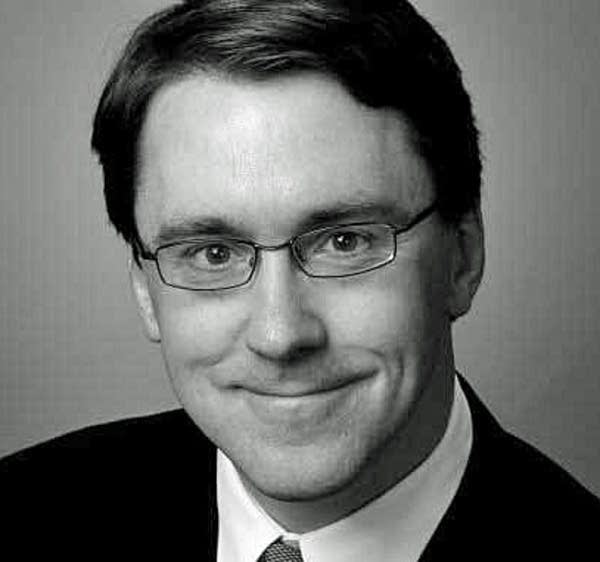 MPR's medical analyst Dr. Jon Hallberg joined All Things Considered Tuesday to talk about what he considered the top 10 medical stories of the year, including fungal meningitis, hepatitis C and health issues surrounding Hurricane Sandy.
Hallberg: Childhood obesity rates are starting to drop in some U.S. cities for the first time in 30 years.
The trend has emerged in big cities like New York and Los Angeles, as well as smaller places like Anchorage, Alaska, and Kearney, Neb. The state of Mississippi has also registered a drop, but only among white students.

"It's been nothing but bad news for 30 years, so the fact that we have any good news is a big story," said Dr. Thomas Farley, the health commissioner in New York City, which reported a 5.5 percent decline in the number of obese schoolchildren from 2007 to 2011.
Hallberg: Twelve cases of fungal meningitis were confirmed in Minnesota as part of a national outbreak that killed more than three dozen people.
Meningitis is an inflammation of the meninges, which is a sort of thick skin that covers the brain and the spinal cord; the two things that make up the central nervous system.

...If it's covering your brain and spinal cord that if it gets thick, inflamed, hot, that you're going to get a fever, stiff neck, feel terrible. And it can be truly a very serious and life-threatening thing.
[T]he number of children under the age of 5 dying globally has dropped from nearly 12 million in 1990 to an estimated 6.9 million in 2011.

...Fighting disease is largely credited for achievements over the past two decades. About 14,000 fewer children under 5 die each day than was the case 21 years ago — chiefly because of huge strides in tackling polio, measles and malaria.
Hallberg: I sense a change coming, at least in our willingness and desire to talk more about guns and gun safety.
Half of the 12 deadliest shootings in American history have happened in the past five years, according to a statement released Saturday by Rep. John Larson. The Connecticut Democrat called for immediate measures to curb access to certain types of weapons and ammunition.

"We have to act. We can't just stand and lower the flags and ache along with everybody in Newtown, Conn. Especially for these parents, we have a responsibility to act," Larson said in an interview with NPR.
More reading:
• Amednews.com: Physicians aim to prevent gun violence
Minnesota teens have experienced substantial declines in rates of sexual activity, smoking, binge drinking and other risky health behaviors since the 1990s.

...[W]hile the survey results show many positive health trends, the results aren't quite as good for some racial and ethnic groups.
All baby boomers should get a one-time blood test to learn if they have the liver-destroying hepatitis C virus, U.S. health officials said...

It can take decades for the blood-borne virus to cause liver damage and symptoms to emerge, so many people don't know they're harboring it. Baby boomers account for about two-thirds of the estimated 3.2 million infected Americans.
Hallberg: The U.S. Preventive Services Task Force issued a recommendation that all adults should be screened for HIV. It's not a official recommendation — yet.
[T]this is building on a recommendation about hepatitis C. Both of these are viral infections that have infected a lot of people and a lot of people don't know that they have it, and the sooner you know, the better.

In the case of hepatitis C, you can be treated, maybe eradicate the virus from your body; in the case of HIV, the sooner you know, you can protect yourself but also prevent transmission.
Hallberg: This may significantly change our understanding of our relationship with microbes.
They live on your skin, up your nose, in your gut — enough bacteria, fungi and other microbes that collected together could weigh, amazingly, a few pounds.

Now scientists have mapped just which critters normally live in or on us and where, calculating that healthy people can share their bodies with more than 10,000 species of microbes.

Don't say "eeew" just yet. Many of these organisms work to keep humans healthy, and results reported Wednesday from the government's Human Microbiome Project define what's normal in this mysterious netherworld.
Hallberg: Any natural disaster like this has a significant public health impact; closure of Bellevue Hospital in New York, etc.
Though the darkened Manhattan skyline may be the hurricane's most obvious consequence, the storm's health impacts may be the more significant and longest-lasting.

...

Diabetes, and particularly getting regular insulin, is a big concern among people seeking help, according to [Brett Goldberg, an organizer with Occupy Sandy]. The colder temperatures are raising concerns about hypothermia, and people huddling in close proximity could increase cold and flu transmission, he added.
Hallberg: Changing the nature of the vaccine seems to have made a difference.
A really interesting theory is that in the late 1990s, we knew that pertussis immunization could give kids a high fever. By adjusting the way we put the vaccine together... that may have rendered the immunization less effective. We're not seeing the fevers anymore, so maybe it's not as immunogenic. It's not providing us the long-lasting immunity we once had.
Hallberg is a physician in family medicine at the University of Minnesota and medical director of the Mill City Clinic.