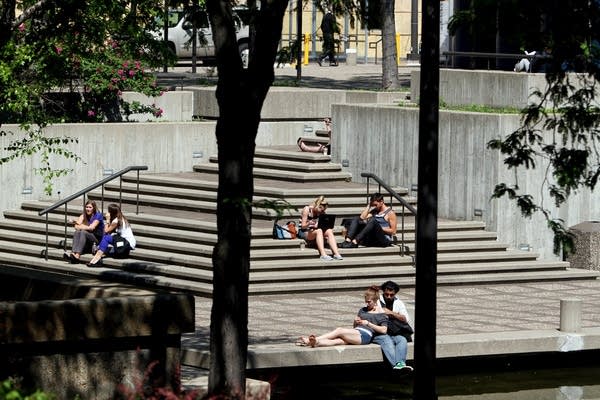 Preservationists hope Minneapolis will be forced to preserve Peavey Plaza, now that it's been listed in National Register of Historic Places.
The plaza is the downtown city-owned space in front of Orchestra Hall. But experts says the listing itself carries no direct protection.
Denis Gardner, the official National Register historian for the State of Minnesota, said counting historic districts, the state has about 1,600 properties on the register.
"Most of them, in fact, are privately owned," Gardner said. "Say a house, sombeody owns a Queen Anne house, and it's on the National Register. And they decide, 'You know, I don't want this Queen Anne house anymore.' They can knock it down."
Since 1970, Minnesota has removed 117 properties from the register, in many cases due to demolition. But Gardner said there have probably been even more torn down, because there's no requirement to notify the state or federal governments.
Preservationists are suing to prevent Minneapolis from demolishing Peavey Plaza. They say the listing will bolster their case in court.