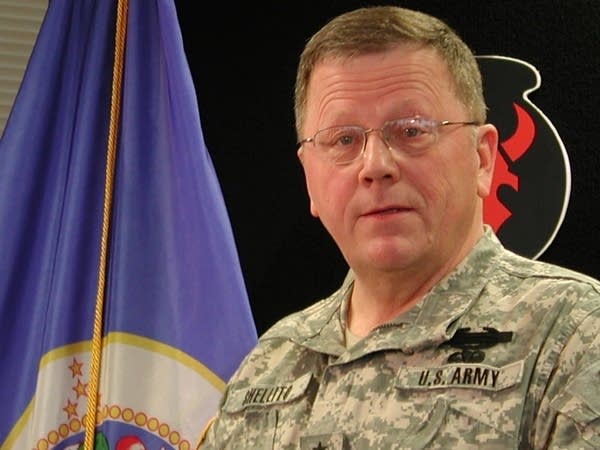 From the moment bombs flew over Baghdad 10 years ago, Minnesota's National Guard played a significant role in the War in Iraq.
Minnesota Guard troops were already on the ground there by March 2003, and stayed through the draw-down and beyond, with a large deployment to Kuwait in 2011 to provide base management and security, among other duties. That was the largest Minnesota Guard deployment since World War II. The 34th Infantry Red Bulls, also served the longest tour of duty of any military unit in Iraq.
From early in the war, until the end of 2010, Major Gen. Larry Shellito served as Adjutant General of the Minnesota National Guard. He retired as Minnesota's top soldier, and Gov. Mark Dayton appointed Shellito as the commissioner of Minnesota's Department of Veterans' Affairs, a position he's been serving for two years now. Shellito spoke with MPR News.
MORE IRAQ COVERAGE
• List: Minnesota's fallen since 9/11
• Iraq reconstruction: Too much US money, too few results
• Minn. Guard veterans get help in return to family life
• Red Bulls' mission after Iraq shifts to training
• Deployment: Loved ones missed during holidays
• War far from over for wife of deployed soldier
• Red Bulls: Beyond Deployment