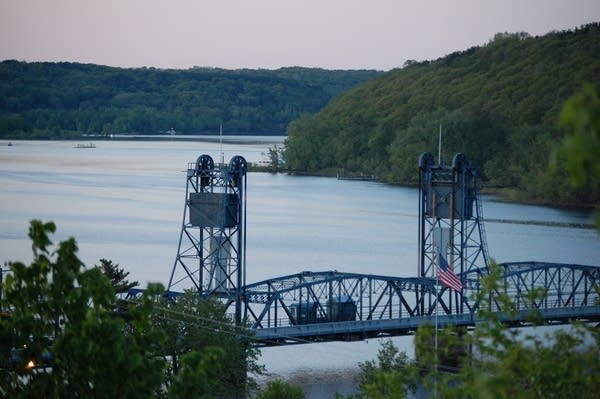 A Minnesota contractor has filed a federal lawsuit against the state Department of Transportation to stop the St. Croix Bridge project.
Maple Grove-based C.S. McCrossan alleges MnDOT illegally rejected its bid for roadwork on the St. Croix Bridge project. MnDOT staff initially chose McCrossan, with a low bid of $52.3 million, for the work in February.
MnDOT later rejected the bid, saying the company did not make good faith efforts to meet the agency's goal for hiring minority and disadvantaged businesses.
MnDOT instead chose Ames Construction of Burnsville and Lunda Construction of Black River Falls, Wis., for the project. Ames/Lunda's bid of $58.1 million included plans to meet the project's goal of 16.7 percent for disadvantaged business participation, higher than McCrossan's 10.6 percent.
McCrossan is seeking an immediate injunction to stop the project.
A spokesman for MnDOT said the agency does not comment on pending litigation.
• After protest, MnDOT sticks with Ames/Lunda for St. Croix Bridge project