Officials: Tougher regulations may curb car and metal thefts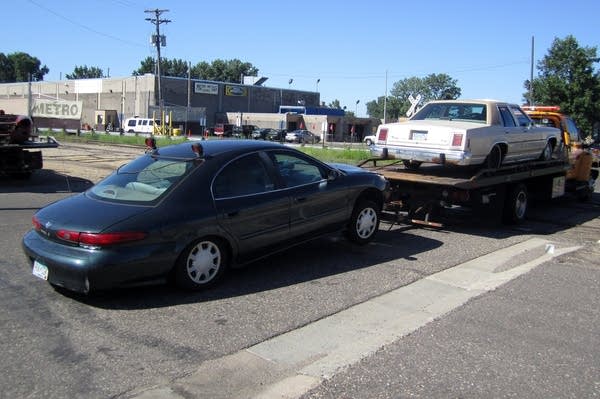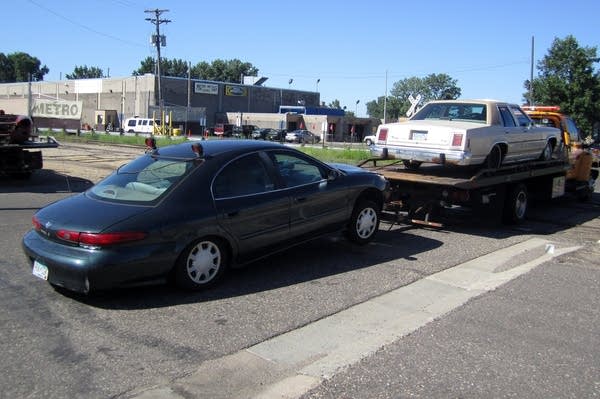 Amid the flurry of high profile measures, the Legislature made it tougher to steal a car this spring.
That's in response to a rash of brazen car thefts in the summer of 2011: tow trucks were snatching working cars off the streets in St. Paul and taking them to metal recyclers and scrapping them on the spot -- before their owners even knew the cars were gone in some cases.
"It wasn't just dozens of cars," said Ramsey County attorney John Choi. "It ended up being close to 80 vehicles that were basically stolen off of our streets, all of them operable in working condition, some of them stolen out of people's driveways. Sometimes they were driven into the scrap yard."
Choi was one of the driving forces behind the change. It's a new requirement that anyone scrapping a car face more stringent documentation.
"The current law today is that if your car is over six years of age, you don't have to prove that you own the vehicle by way of a title. And that just needed to change," Choi said. "So now, under the new legislation, there's a general rule that any car that's scrapped has to have proof of ownership. A title."
MPR News is Reader Funded
Before you keep reading, take a moment to donate to MPR News. Your financial support ensures that factual and trusted news and context remain accessible to all.
There are some exceptions: licensed dealers don't need a title for cars 10 years or older that hasn't been registered for seven years. Sellers also don't need a title for cars 20 years or older, and inoperable.
The state will also institute the Automated Property System for both scrap cars and scrap metal. It's the same tracking system used in pawn stores. It requires scrappers to take a photo of what they're buying, of a person selling the scrap, the VIN number for cars and  a description of the car. They're also instituting a seven day hold for companies that part out used cars -- they can't destroy or touch a vehicle for seven days, giving law enforcement a catch up to stolen cars.
DFL State Rep. Tim Mahoney, of St. Paul, said  another provision requires that scrap without a title -- like copper or aluminum scrap -- has to be paid for by check. "And that check has to be mailed to the address on a person's drivers license," Mahoney said. "So we can track who sold it."
Mahoney said it wasn't just the cars and wiring that were disappearing in St. Paul. He cites a rash of farm thefts as another reason for the new measure.
"Those big irrigation systems, they're just sitting out there," Mahoney said. "Somebody with a battery-powered sawzall could just drive up and cut them apart, toss them in the back of a pickup truck and be gone. They had a bunch of them stolen."
The law is awaiting the signature of Governor Mark Dayton.