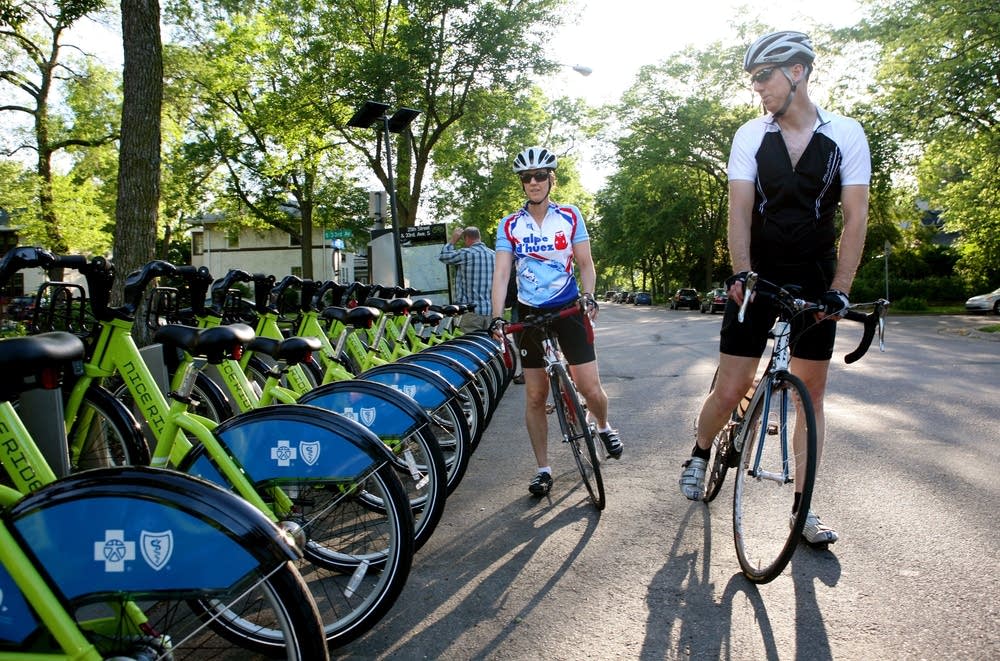 The Nice Ride bike sharing service is officially kicking off its 2013 season today with dozens of new sites across the Twin Cities and a rally with the National Park Service, Hennepin County and Blue Cross Blue Shield at historic Fort Snelling this morning.
Executive director Bill Dossett says the expansion will bring the total number of bike stations to 170 in the area, including a new focus along the Mississippi River, and around Minneapolis parks.
"We've got more stations now near Lake Calhoun, Lake Harriet. These are places by the parks where lots of people have asked to to add stations," he said. "But we're also in a bunch of parks that are less well known. So, we're going to be up by Weber Park, up on the north side of town. This is a park that lots of people haven't been to, but there's great trail access up there."
Dossett says more than 54,000 people used the service last year and about 3,500 people have annual subscriptions. The program started in the Twin Cities in 2010.