It's been a difficult spring for thousands of dairy farmers across the Midwest who rely on protein-rich alfalfa to feed their cows.
Farmers in Minnesota and Wisconsin have lost nearly 2 million acres of alfalfa, a perennial crop that normally emerges after winter. But the punishing effects of last year's drought weakened the plants, and the long, icy winter, killed many of them.
Minnesota has lost about 750,000 acres of alfalfa; Wisconsin lost nearly one million acres. In a normal summer, farmers can harvest three, sometimes even four, cuts of alfalfa. But this year, farmers who have to replant will be lucky if they gather one or two.
"It's put us into a very dire state," said Lisa Behnken, a regional extension educator for crops at the University of Minnesota Extension. "Forage production, forage needs, forage inventory are all at great risk right now."
That lost alfalfa has hit operations like the Durst Brothers Farm in Mantorville, Minn., where Ron Durst runs the farm with his two brothers. They milk about 1,500 cows and farm about 3,100 acres of corn, soybeans and alfalfa. Most of that crop goes toward forage to feed the cows.
• Photo gallery: Durst Brothers Dairy farm in Mantorville
"It's a mixture of corn silage and alfalfa hay leaves, a little dry hay, corn, protein, then a mix," Durst said. "That's basically what's in it." Durst lost all 900 acres of alfalfa. He said federal crop insurance will cover some, but not all of those losses.
"I would say, with the loss of our alfalfa, and you couple with the late planting of our corn crop, I would say it's a half a million dollars here. At this point and getting bigger each day," he said with a nervous laugh. "It's a lot of money."
Farmers who need to re-plant to replenish their feed reserves are delayed because of the non-stop rain, especially in southeastern Minnesota. Durst has been able to re-plant about two-thirds of the alfalfa fields. He's relying on excess inventory from last year to feed his cows now.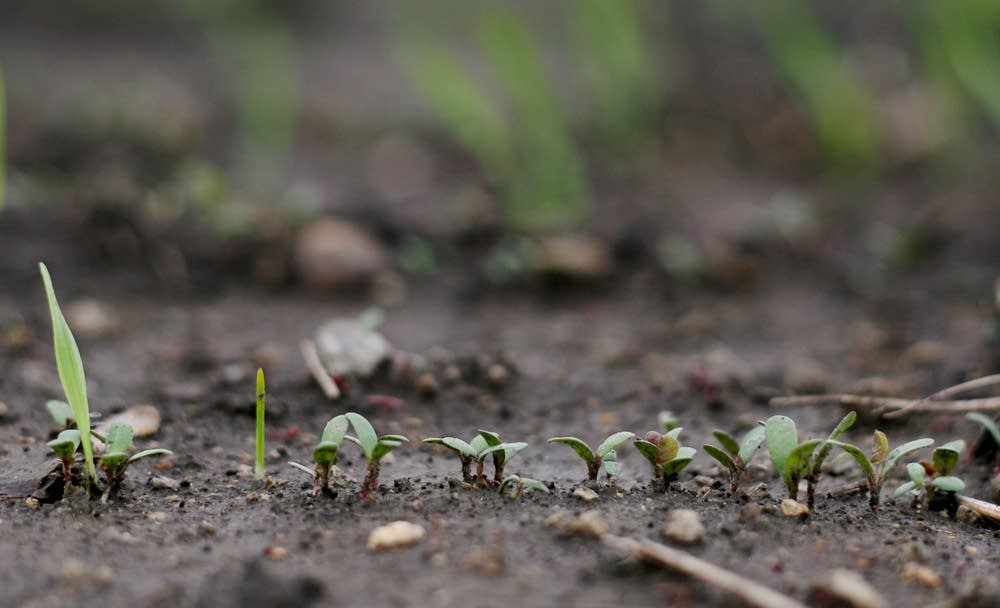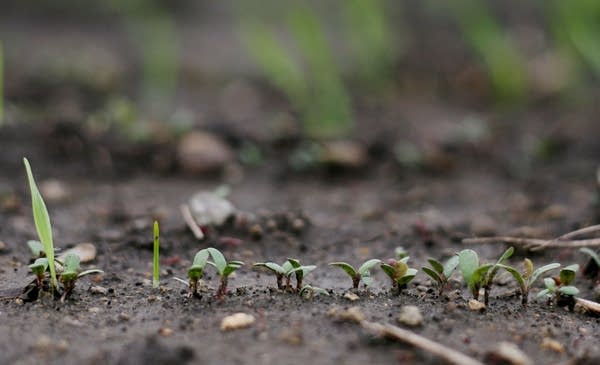 "By probably late July, August, that will be gone," he said. "We've actually bought a little hay now to stretch out our own supplies. It's coming out of Colorado. It's very expensive feed -- $380 a ton for alfalfa. Traditionally, it'll be $200 or less, so it's more than doubled. And that's even hard to find."
Farmers in the upper Midwest are scrambling to buy feed from Colorado, South Dakota and other states, Behnkin said. They're also stretching what they have now while they plant more seed. But even that's proving to be a challenge.
"We haven't really had a chance to plant what we really need so we can make up the feed supply in the fall," she said. "So we've got two things going: we've got a short-term forage need because we lost that first crop of hay in many areas and we're also running into a potential long-term forage loss because we can't get things planted." So far, only about 25 percent of alfalfa lost in the upper Midwest has been re-planted.
University of Wisconsin-Madison Agronomist Dan Undersander said the alfalfa damage is the worst he's seen since 1992. He said livestock producers will continue to feel the squeeze if they can't replenish their alfalfa fields soon.
Undersander anticipates some farmers will have to sell their cows and leave the milk production business altogether.
"We're hoping that we can keep a lot of these farmers in business, and that we can weather this bad economic situation with them," he said. "But certainly we will lose some number of farmers on account of this and the cattle herds will decline to some extent."
Undersander said the big factor will be how wet the fields remain in the next few weeks.
"The best that we can hope for is that we have warmer temperatures and good moisture the rest of the season to let us recover," he said. "Otherwise things are going to get really difficult by fall."
But farmers may have to wait a little longer for those warm, dry temperatures -- weather forecasts call for showers the rest of this week across southeastern Minnesota.